The Phones screen lists all the handsets currently connected to your system and is useful for viewing handset information or changing the configurations.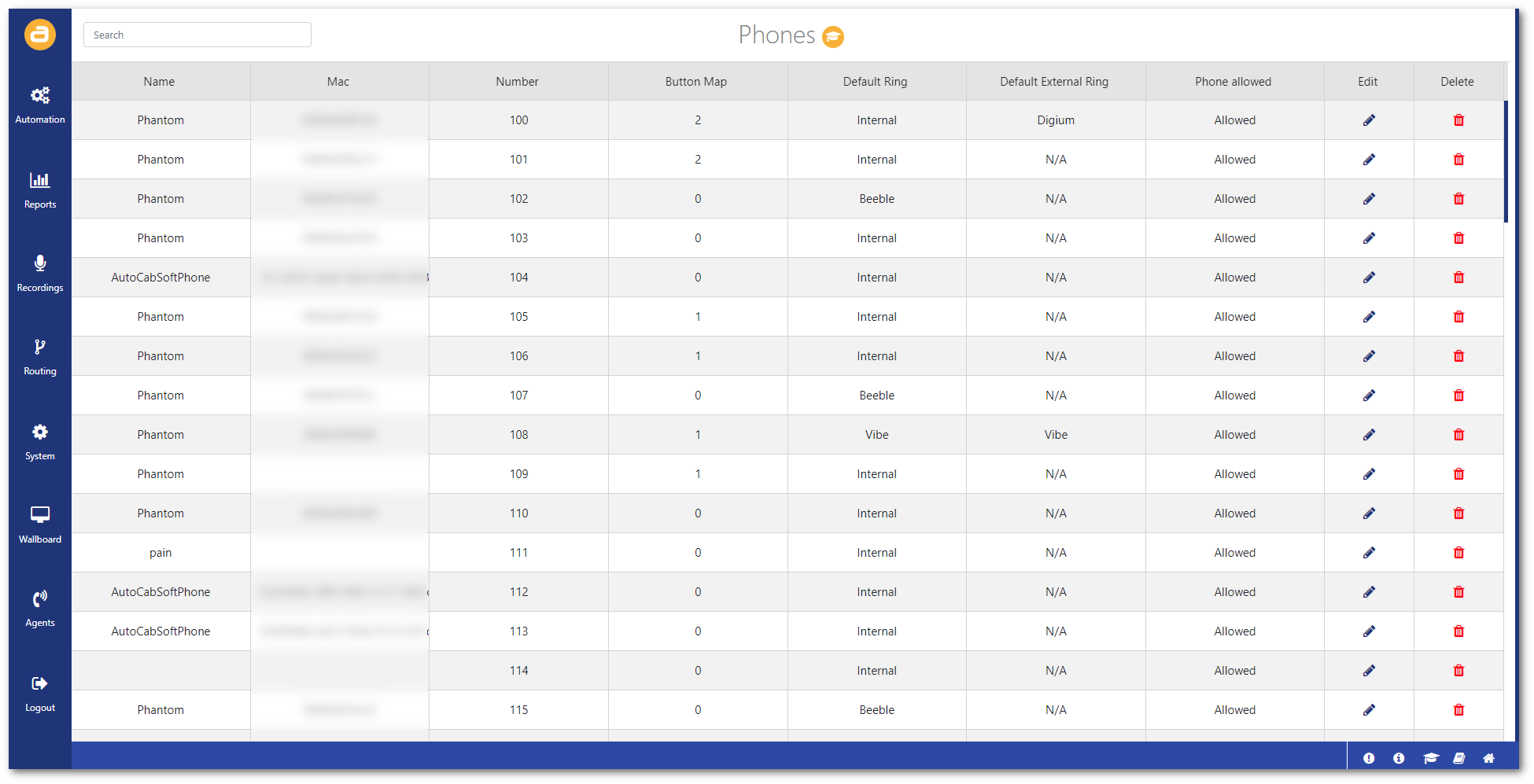 To access this screen:
Click on Phones from the Agents menu.


Edit phone
To edit a phone's configuration:
Click on the (Edit) icon.


Change any required settings:

Name: Enter a unique name to identify the phone.
Directory: Select the phone directory.
Button Map: Select which button map the phone will use.
Default Ring: Select the default ring tone.
Default External Ring: Select the external ring tone.
Remote Phone: Enable if this is a remote phone.
Allow Phone: Enable to allow this phone to be used.
Allow outbound calls: Enable to allow this phone to make outbound calls.


Then click Save.