The Warnings screen allows you to view warning alerts for bookings that are or might be running late.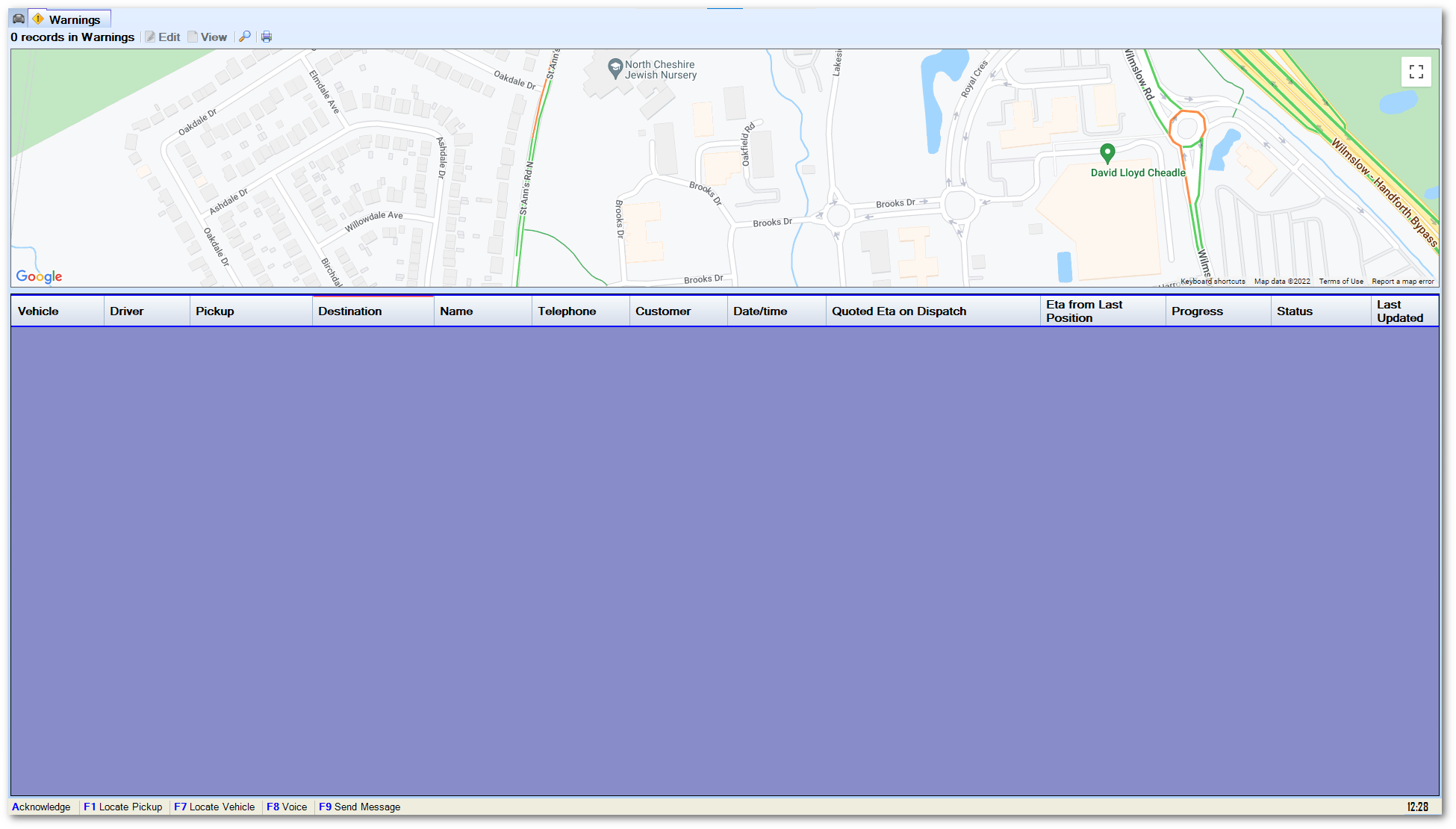 To access this screen:
Press the W key or click on the shortcut button from the Bookings screen.
New Warnings
If a warning is given to a driver, you will see it displayed within the table.
For example, an alert may show if a driver hasn't moved from their current location after accepting a job.
Note: The 'Status' column will display the reason for the warning.
Shortcuts
The bottom section also contains shortcuts that are useful for quickly executing certain functions.

A (Acknowledge): Acknowledge that you have read the warning.
F1 (Locate Pickup): Locate the Pickup location on the map.
F7 (Locate Vehicle): Locate the Vehicle location on the map.
F8 (Voice): Call the vehicle's MDT device.
F9 (Send Message): Send a message to the vehicle's MDT device.