The Transaction Templates screen allows you to set up different charges for your Drivers & Vehicles.
This is useful for charging your drivers monthly or weekly rent, uniform hire, insurance or other charges.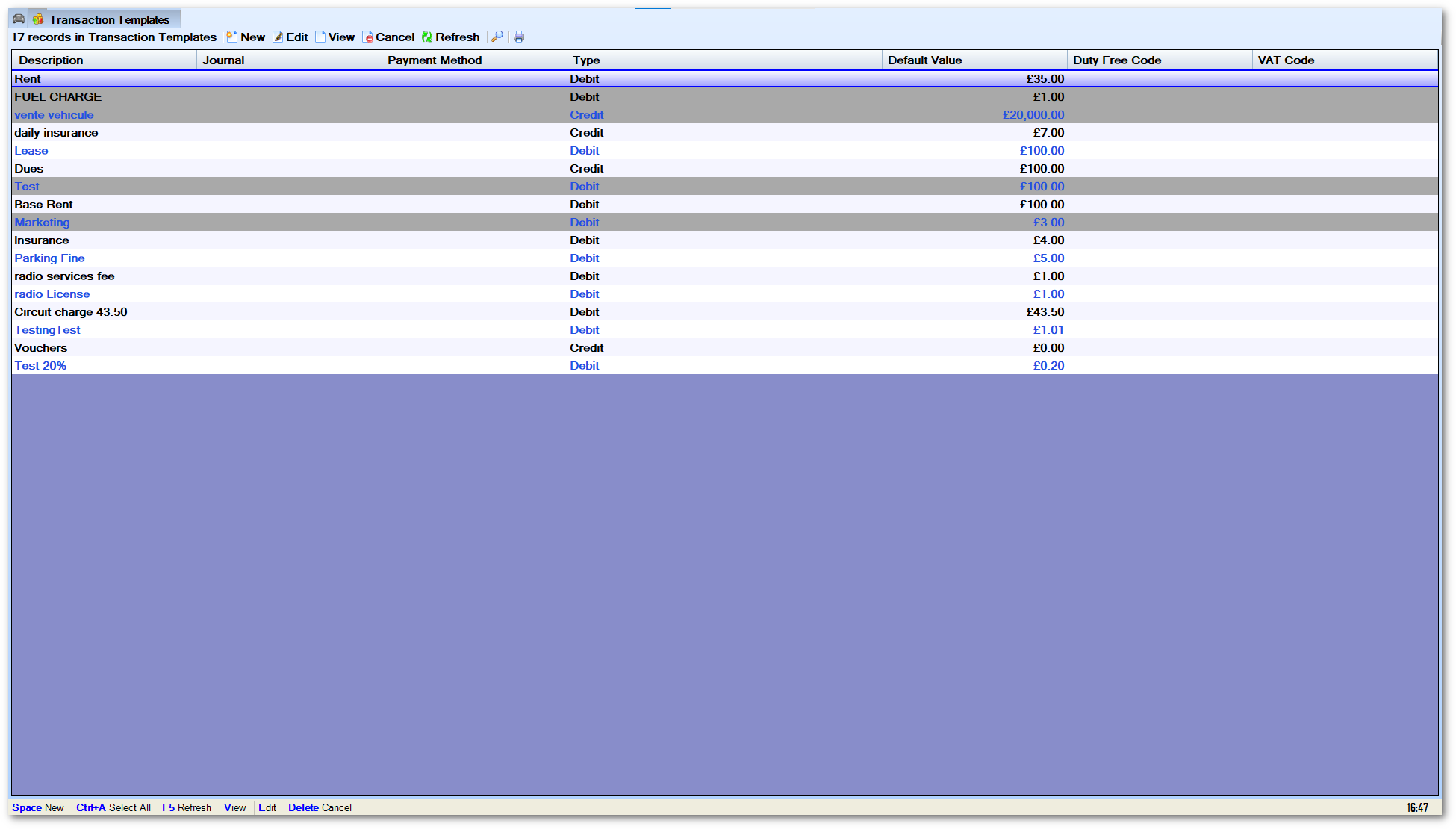 To access this screen:
Click on the Transaction Templates button from Accounts > Driver Accounts > Configuration.


Add transaction templates
To add a new transaction template:
Click on the New button at the top.


Enter the required details:

Description: Enter a unique description for the template.
Type: Select if the charge will be by credit or debit (A Credit transaction will be credited to the driver or vehicle when they are processed, whereas a Debit will be an amount deducted).
Default Value: Set the value to be charged.
Tax Rate: Select a tax rate if you require tax to be added on top of the charge.
Tax Mode: Select the tax mode (Inclusive – Charged to the driver/vehicle as part of the Default Value. Exclusive – Charged to the driver/vehicle on top of the Default Value).
Category: Select which type of charge this transaction will be.


Then click OK.
Note: The transaction template will need to be assigned to a Group Transaction before it can be used by drivers.