The Address Groups screen is where you can group together multiple addresses into a single group, and then apply them to a tariff.
This is useful when you need fixed prices for specific addresses or postcodes.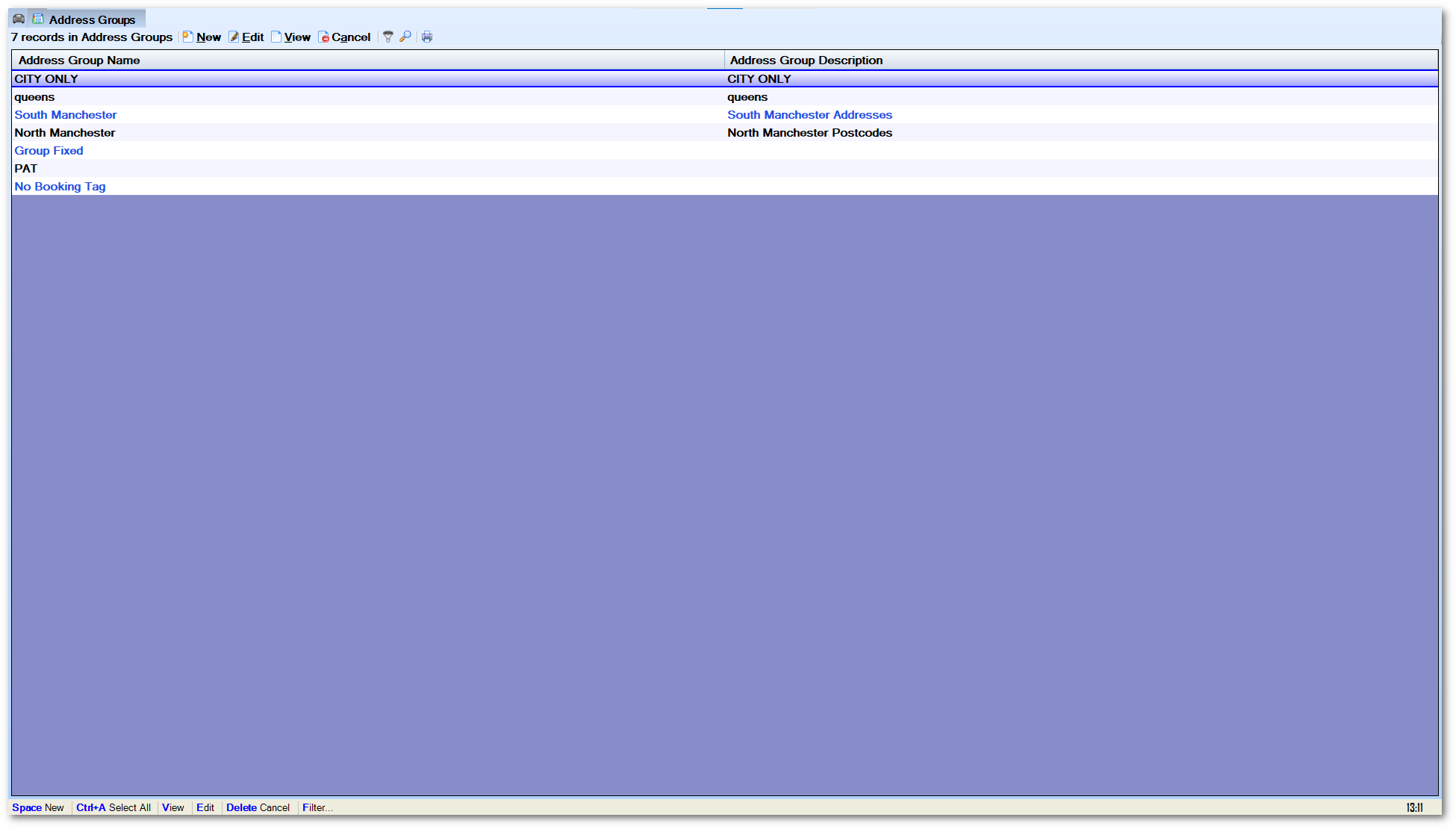 To access this screen:
Click on the Address Groups button from Accounts > Pricing.


Add address group
To add a new address group:
Click on the New button at the top.


Configure the address group settings:

Address Group Name: Enter a unique name for the address group.
Address Group Description: Enter a basic description of the address group.
Addresses: Click the (+) button to add addresses to the group.


Then click OK.
Note: You can add multiple addresses to the same address group.