The Loyalty Cards screen is where you can add loyalty cards for your customers to use.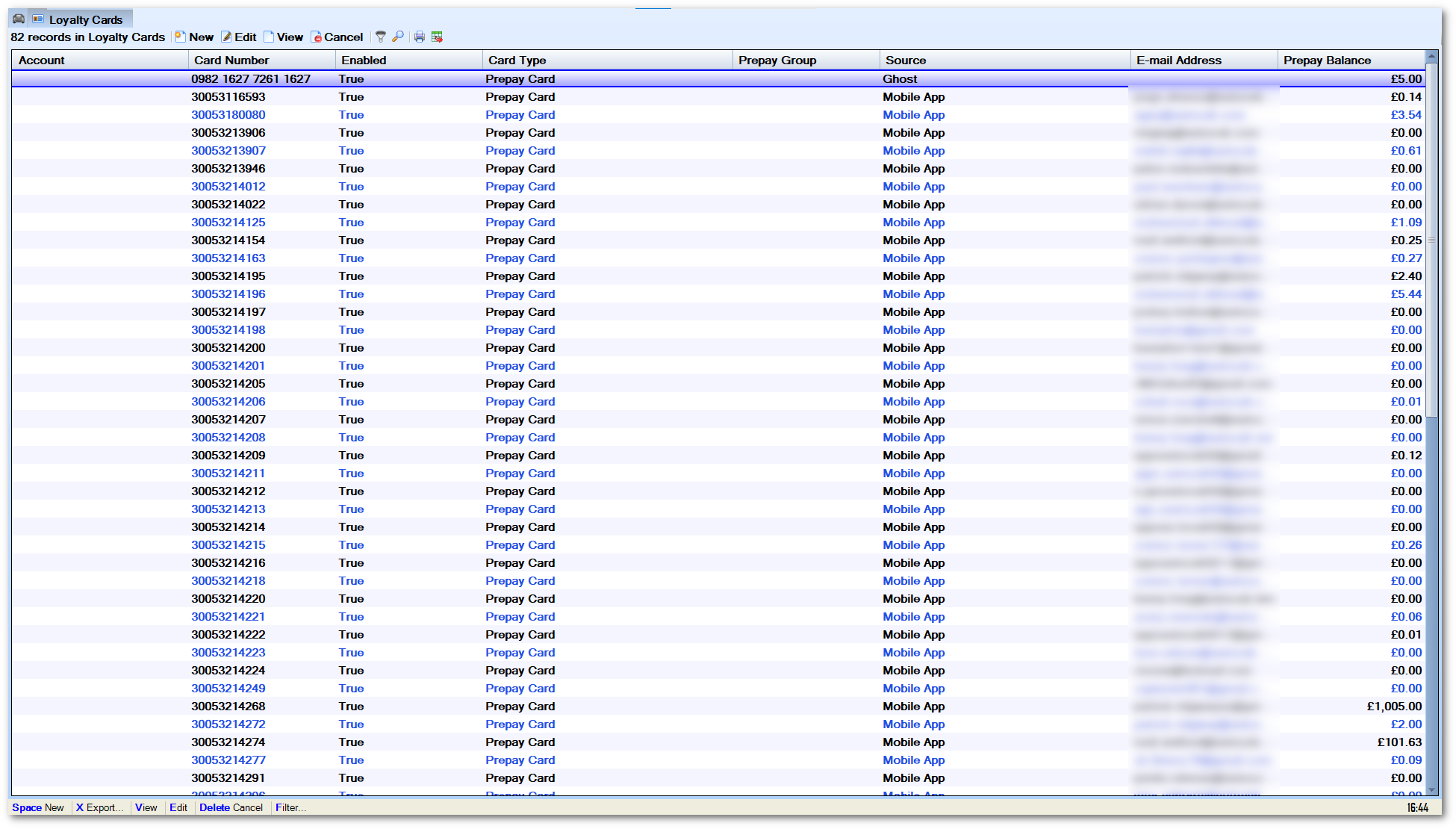 To access this screen:
Click on the Loyalty Cards button from Accounts > Loyalty Cards.


Add loyalty card
To add a new loyalty card:
Click on the New button at the top.


Configure the loyalty card.


Then click OK.
The following settings can be configured:
Loyalty Card
Card Number: This can be entered manually but will automatically populate for cards used within the passenger app.
Card Pin: A unique numeric PIN to be entered for approval of a loyalty booking.
Card Message: The message that will be shown for the card used.
Card Type: Select which card type to use.

Prepay Card: Use if the reward is for one person only.
Group Prepay Card: Use if the reward is for a group of people.
Linked to Customer Account: Use if the passenger has a customer account.

Enabled: Toggle to enable or disable the loyalty card.
Source: Automatically populates when the loyalty card has been used.
Contact Details
Contact Name: The name of the customer who can use this card.
Title: The customer's title.
Address: The customer's known address.
Town: The customer's local town.
County: The customer's local county.
Postcode: The postcode for the customer's address.
Telephone Number: The main telephone number for the customer.
Mobile Number: The mobile number of the customer.
Email Address: The customer's main email address.