The Loyalty Reward Schemes screen allows you to create reward schemes that can be applied to your bookings.
This is useful for letting customers earn rewards (points or money) that can be used to get a discounted price on their next booking.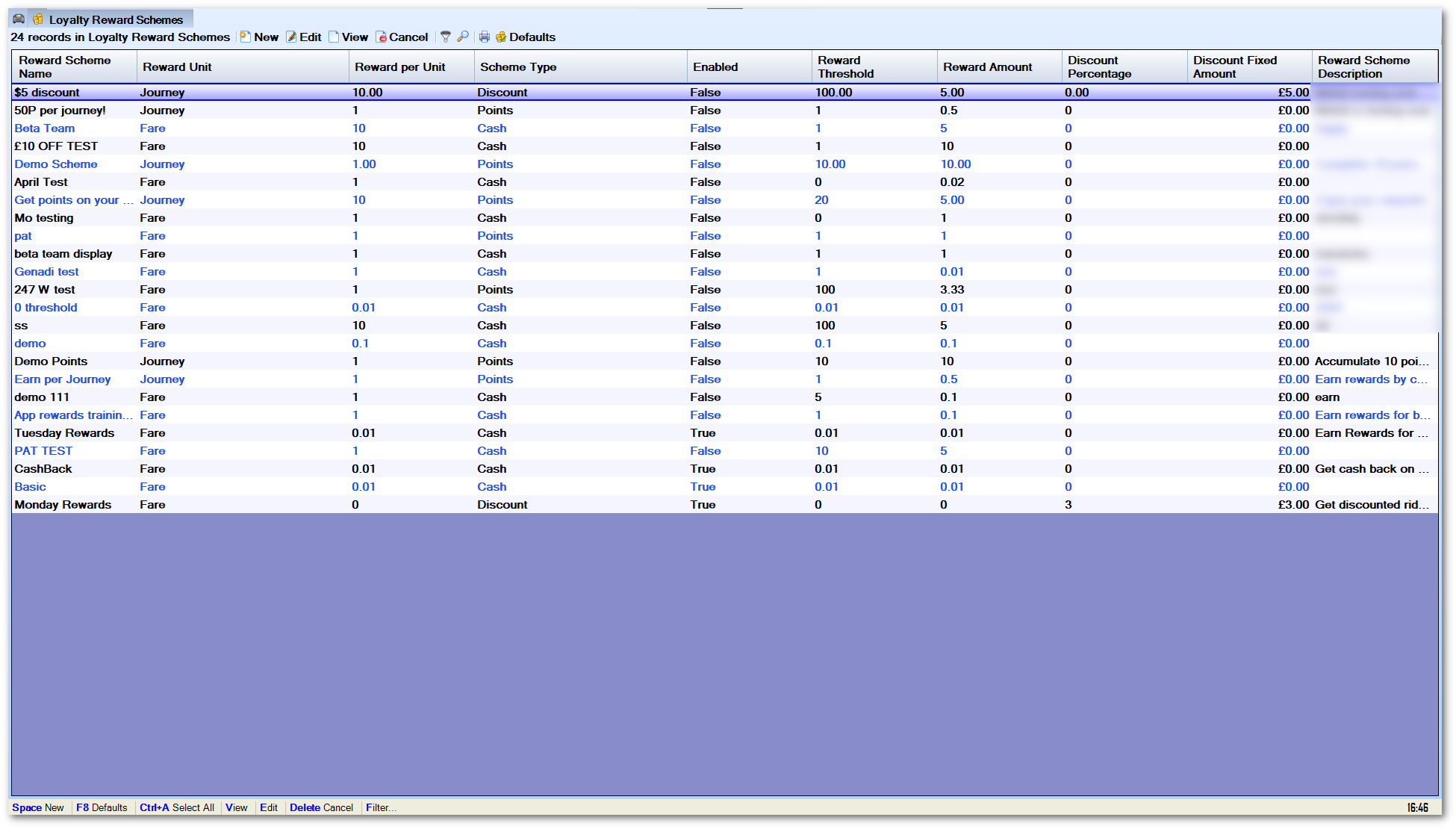 To access this screen:
Click on the Loyalty Reward Schemes button from Accounts > Loyalty Cards.


Add reward scheme
To add a new reward scheme:
Click on the New button at the top.


Configure the reward scheme.


Then click OK.
The following settings can be configured:
Details
Reward Scheme Name: A unique name for the reward.
Scheme Type: Select what should be awarded to a customer when using the scheme.
Enabled: Toggle to enable or disable the reward scheme.
Reward Scheme Details
Reward Unit: Select if a customer should be rewarded based on the fare or journey.
Reward per Unit: The number of reward points to be rewarded per fare or journey.
Reward Threshold: The number of reward points needed before issuing a reward.
Reward Amount: The amount in monetary value to be awarded to the customer after reaching the threshold.
Reward Scheme Description: A description that explains the reward scheme.
Show driver loyalty balance: Enable to display a customer's reward balance to drivers at the end of a booking.