The Bulk Create Loyalty Cards screen allows you to bulk create multiple loyalty cards at once, rather than separately on the Loyalty Cards screen.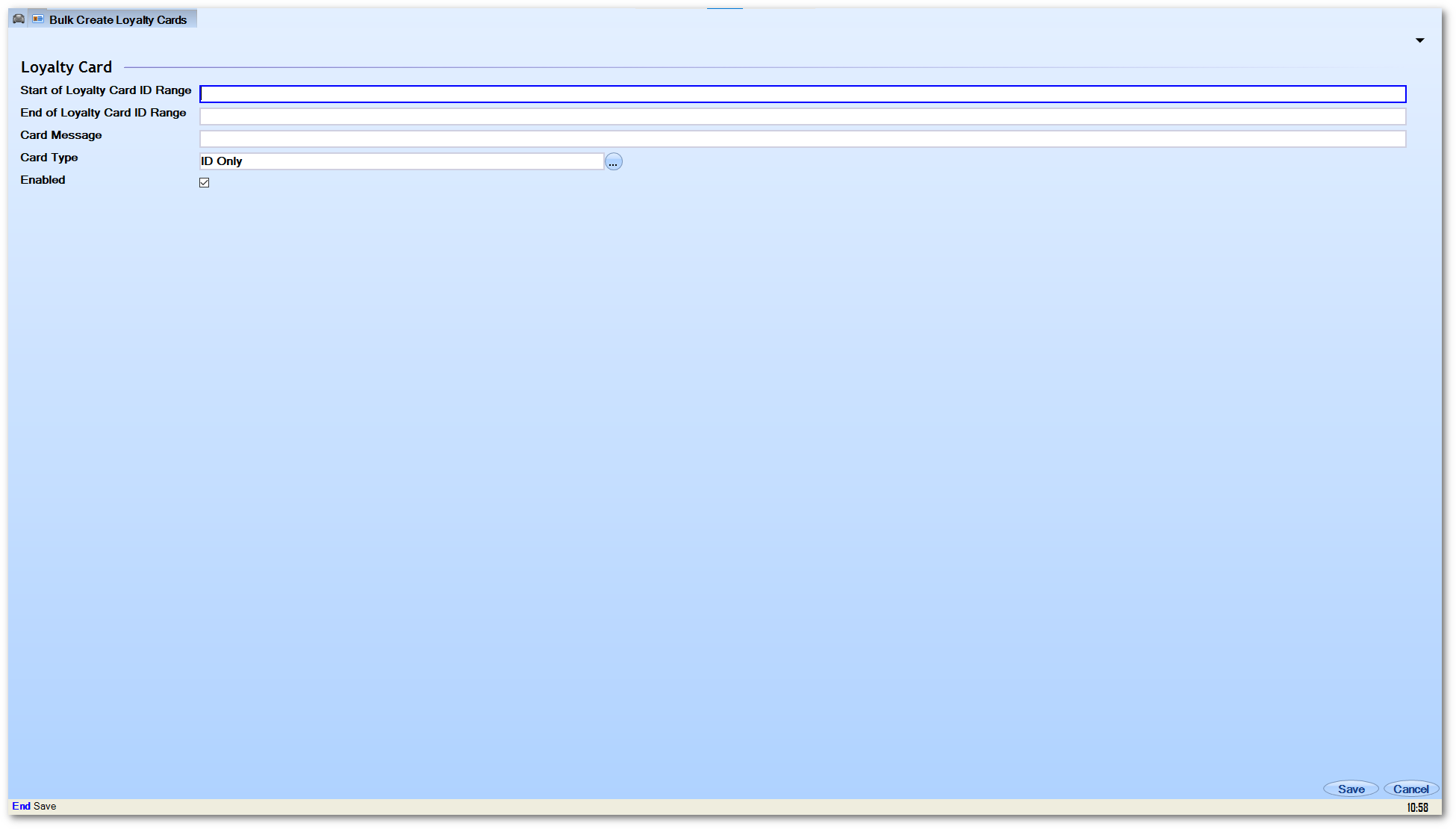 To access this screen:
Click on the Bulk Create Loyalty Cards button from Accounts > Loyalty Cards.


Bulk create loyalty cards
To bulk create multiple loyalty cards:
Enter the start and end ID Range for the loyalty card.


Enter the Card Message and Card Type.


Then click Save.
Note: If you wish to enable the card straight away, then you can check the "Enabled" box.