The Loyalty Card Transactions screen allows you to view how often your loyalty cards are being used.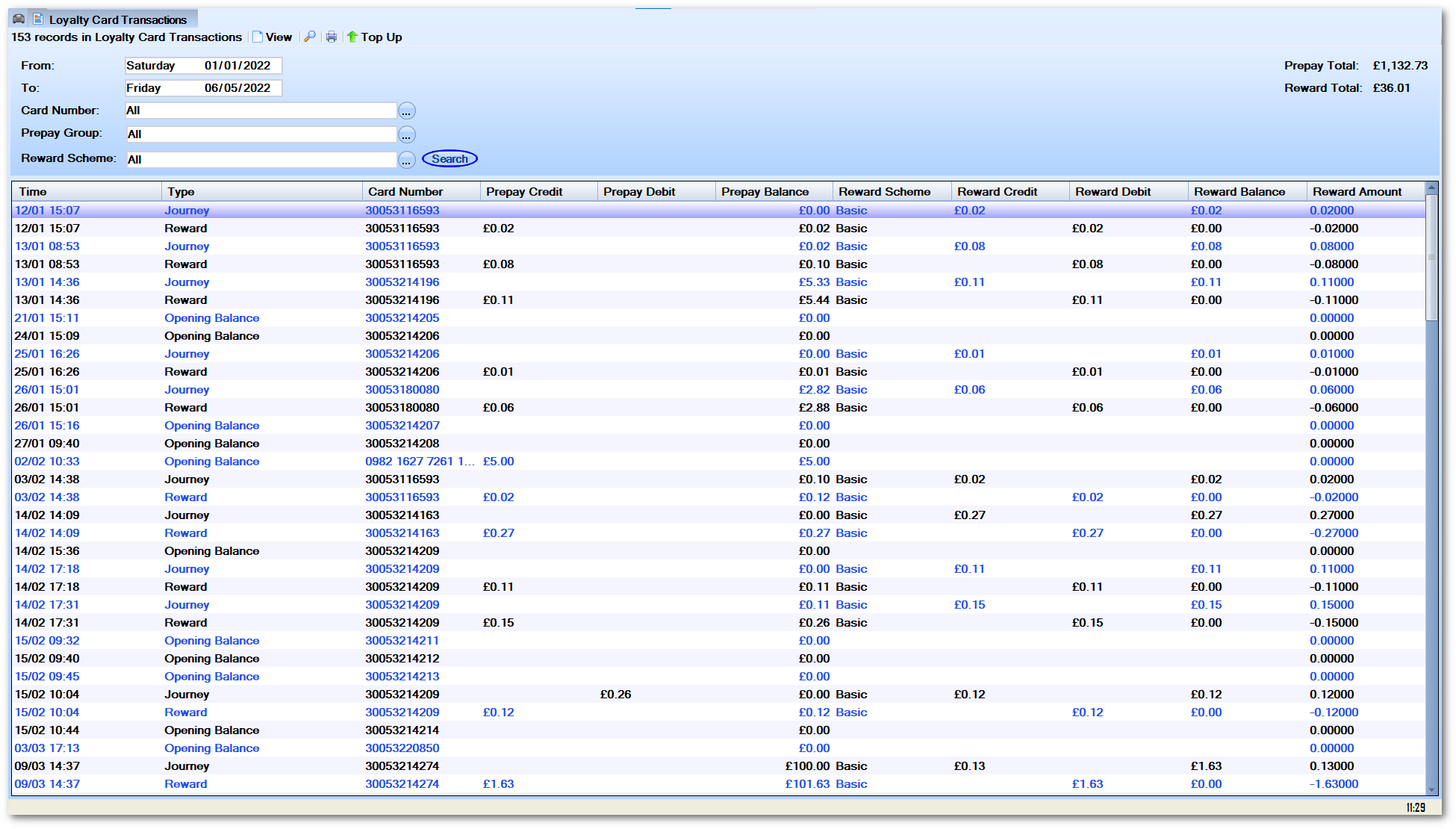 To access this screen:
Click on the Loyalty Card Transactions button from Accounts > Loyalty Cards.


Search for transactions
To search for loyalty card transactions:
Set the optional search criteria.


Then click Search.
View transaction details
To view the details of a transaction:
Double-click on a transaction from the list.


Loyalty Card Top Up
To top up the balance on a loyalty card:
Click on the Top Up button at the top.


Configure the top-up:

Card Number: Select or enter the card number you wish to top up.
Current Balance: The current balance will be displayed here.
Top-Up Amount: Enter the monetary value to top up the card.
Description: Enter the reason for the top-up.


Then click OK.