The Promotion Codes screen is where you can create custom promo codes for customers to use.
This is a great way of keeping your customers happy by offering them promotional codes for discounted bookings.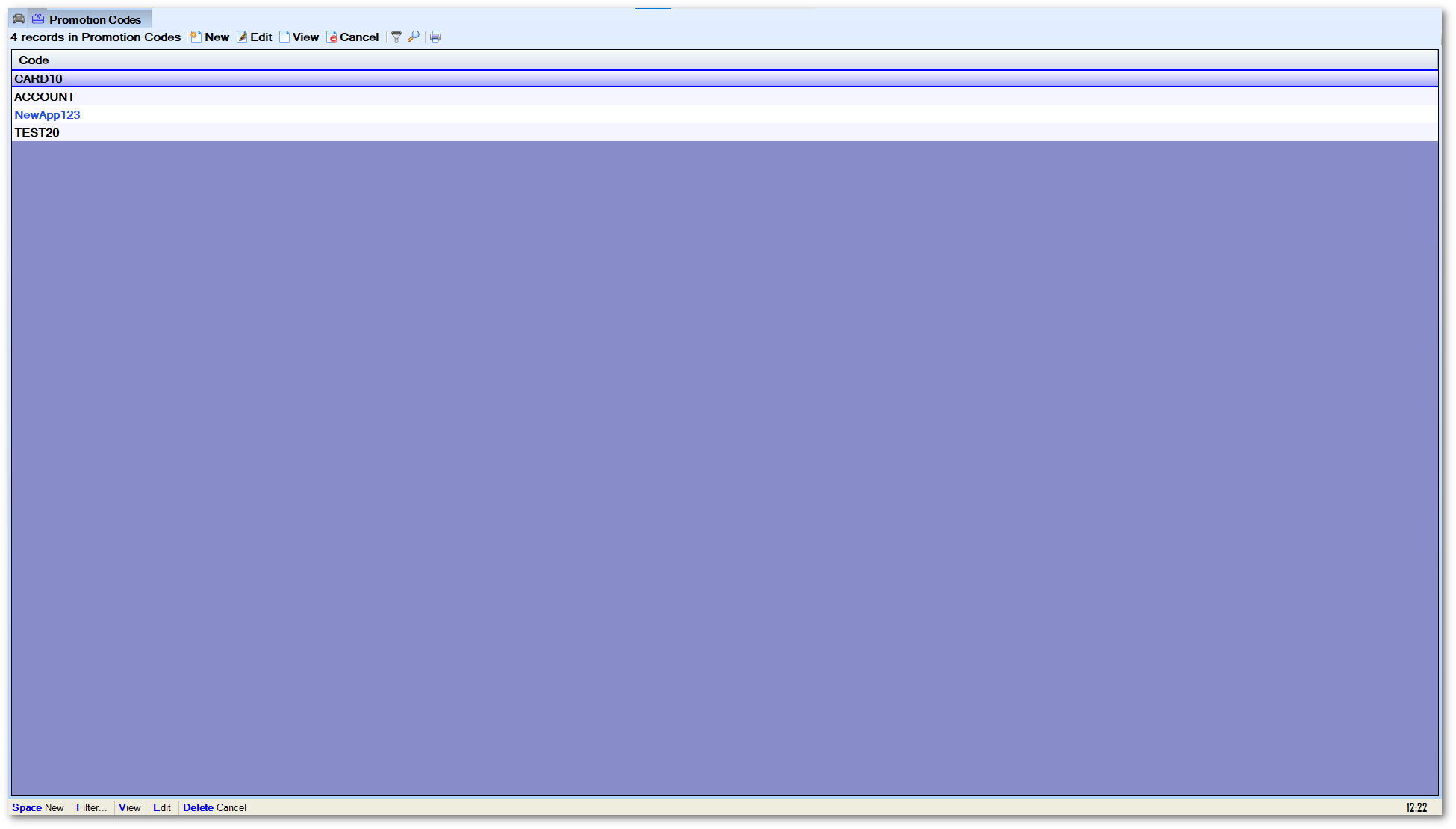 To access this screen:
Click on the Promotion Codes button from Accounts > Loyalty Cards.


Add a promo code
To add a new promo code:
Click on the New button at the top.


Configure the promo code.


Then click OK.
The following settings can be configured:
Details
Code: Enter a unique code or quote customers will enter on their booking.
Description: Enter a description of the promotion.
Enabled: Toggle to enable or disable the promo code.
App Card Only: Enable to only allow the promo code to be used with app card bookings.
Discount
Mode: Select if the discount should be a fixed amount or percentage.
Amount: Set the fixed amount or percentage.
Schedule
Schedule: Select how often the promo code can be used.
Limits
Balance Limit: Enable to set a balance limit for this code (e.g. Code "1234" can be used by customers until £1000 has been spent).
Usage Mode: Select under what usage the code can be used.
Target Audience
Target Audience: This can be used to upload a list of phone numbers to send the code to.
Target Zones
Target Pickup Zones: Select which pickup zones the code can be used within.
Target Destination Mode: Select which destination zones the code can be used within.
Accounting
Pay To Driver: Enable to pay the promo code amount to a driver.