The Client Registrations screen allows you to register external clients (devices) for access to your system.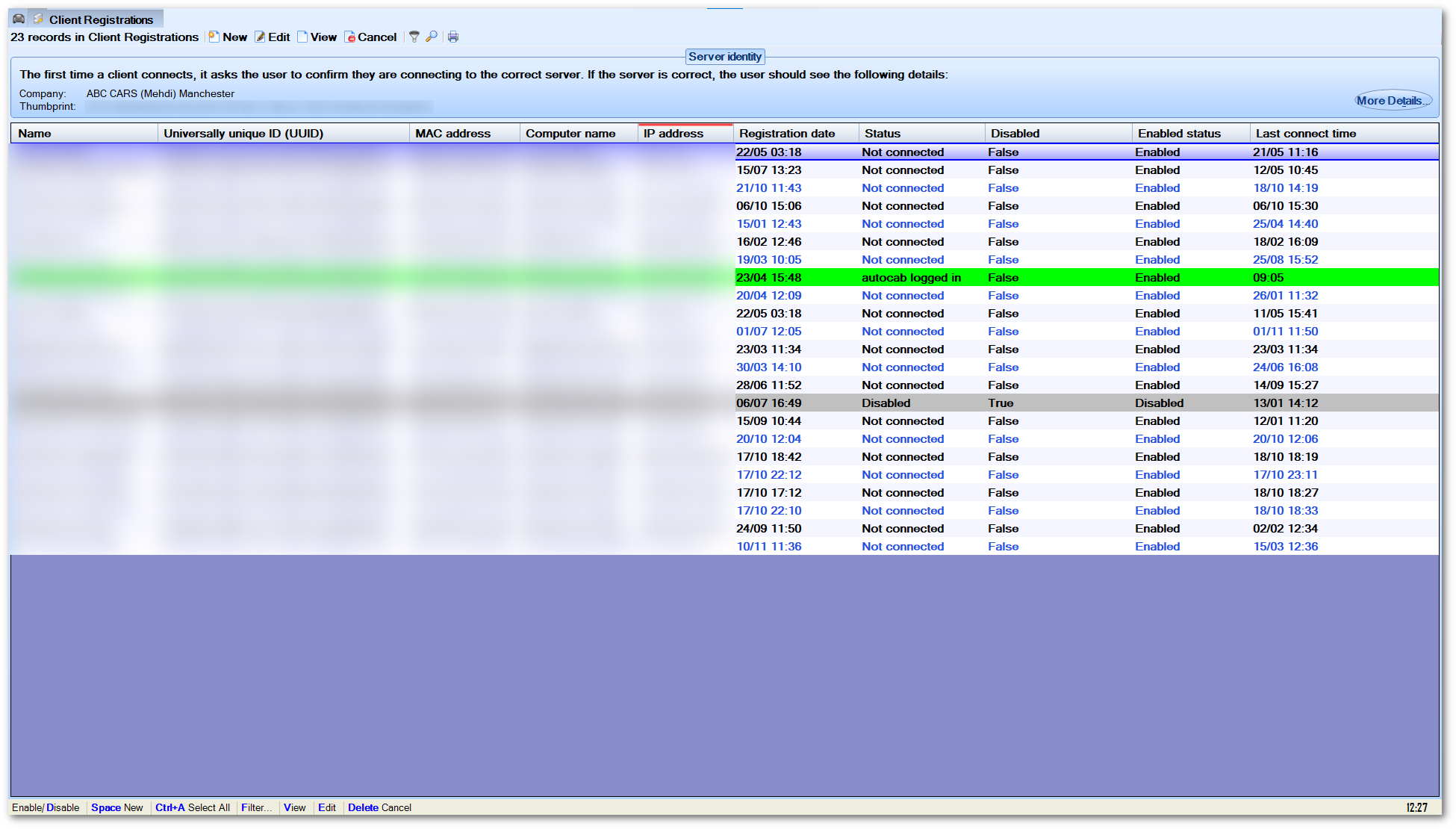 To access this screen:
Click on the Client Registrations button from Management.


Add client
To add a new client:
Click on the New button at the top.


Configure the client device settings.


Then click OK.
The following settings can be configured:
Name: Enter a name for the client device.
Universally Unique ID (UUID): Enter the UUID of the client device.
MAC Address: Enter the MAC address of the client device.
Disabled: Check if this client device should be disabled.