The My Profile screen is where you can manage your contact details, company information, and area coverage.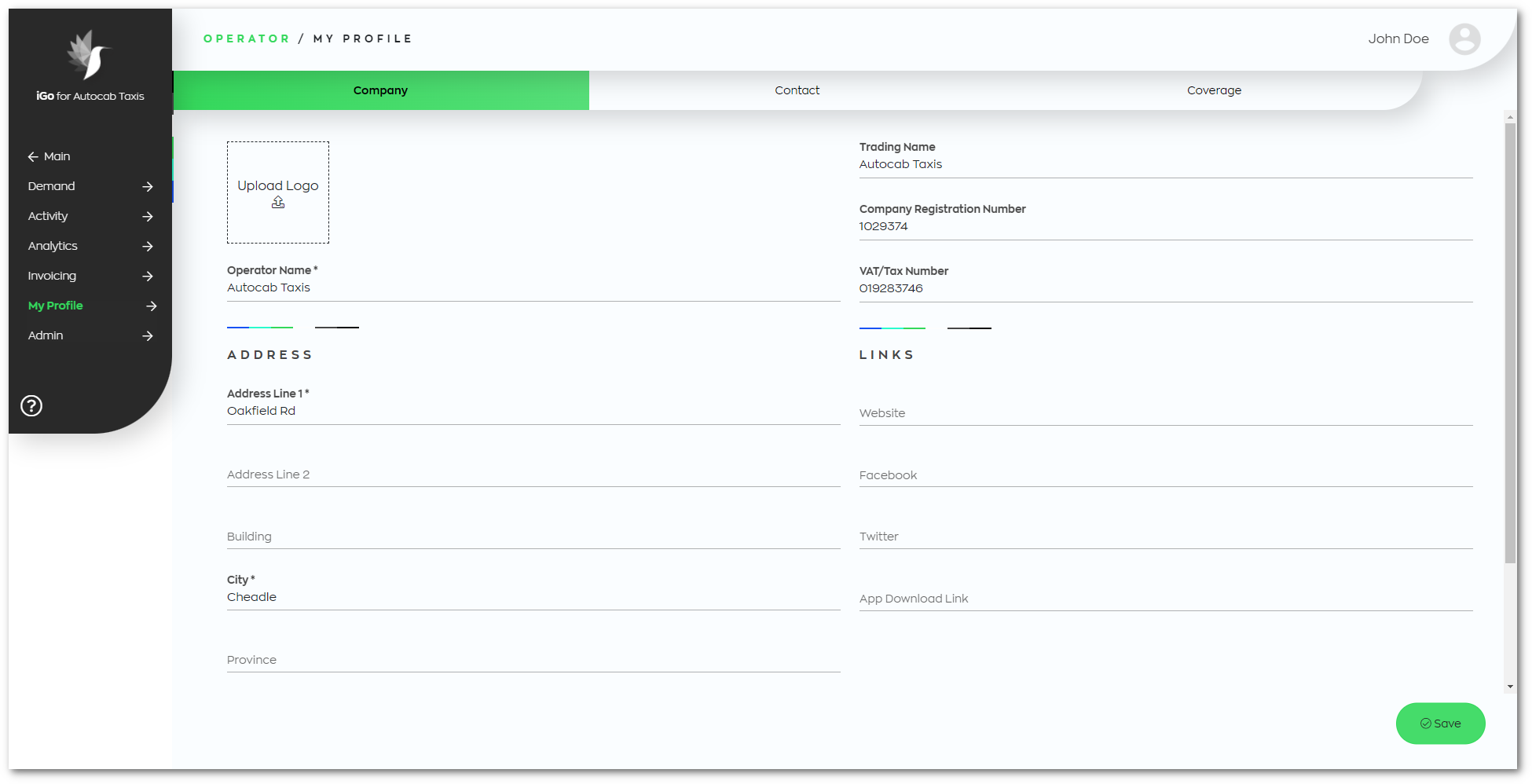 To access this screen:
Click on My Profile from the left-hand menu.


Company
The Company tab allows you to enter your company information.
This is useful for letting originators know which company they are sending jobs to.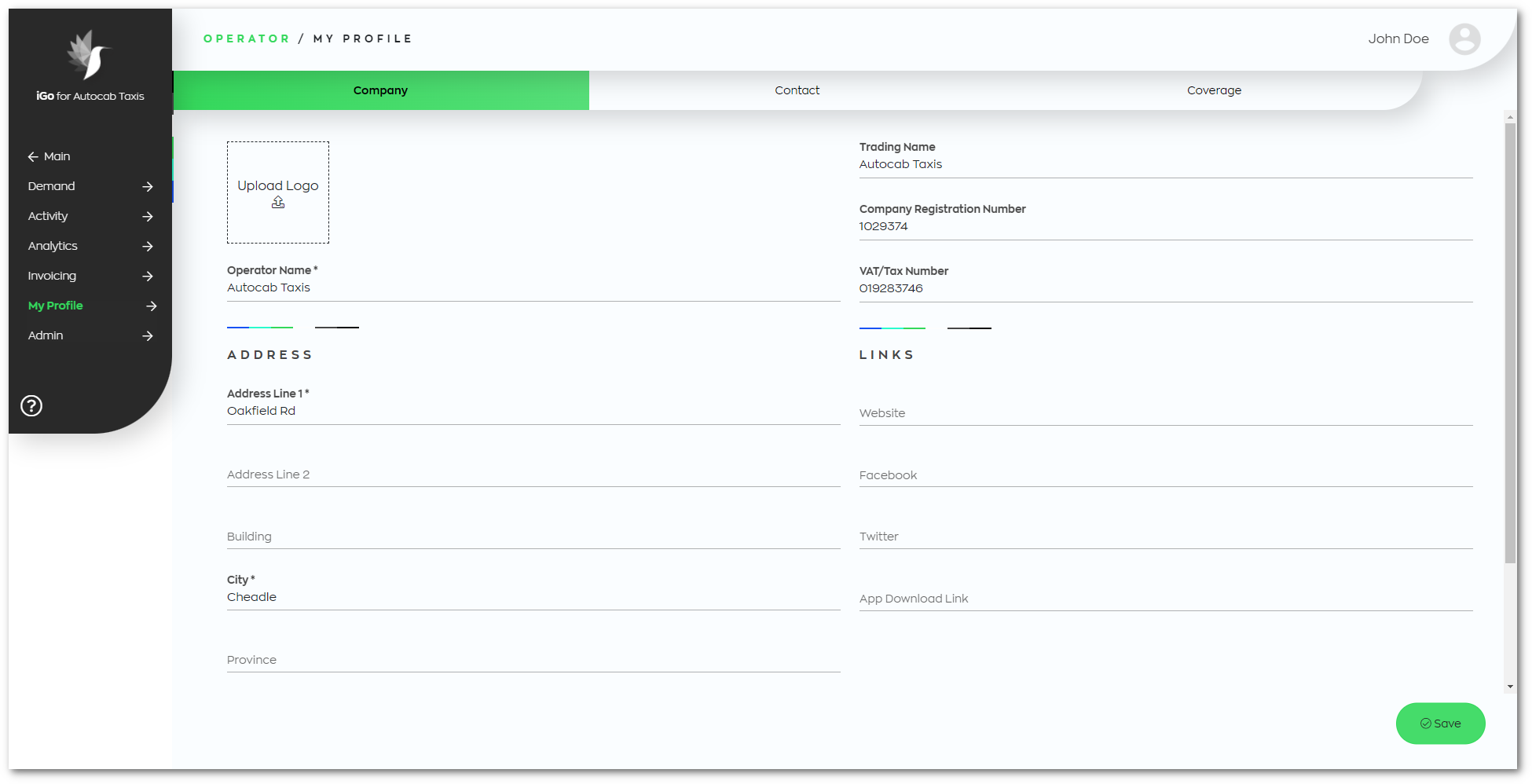 Note: Please ensure you click the "Save" button after updating your information.
Contact
The Contact tab allows you to enter the Originator and iGo Team contact details.
This is useful if you need to get in contact with your originator if there is a problem with a job you've received.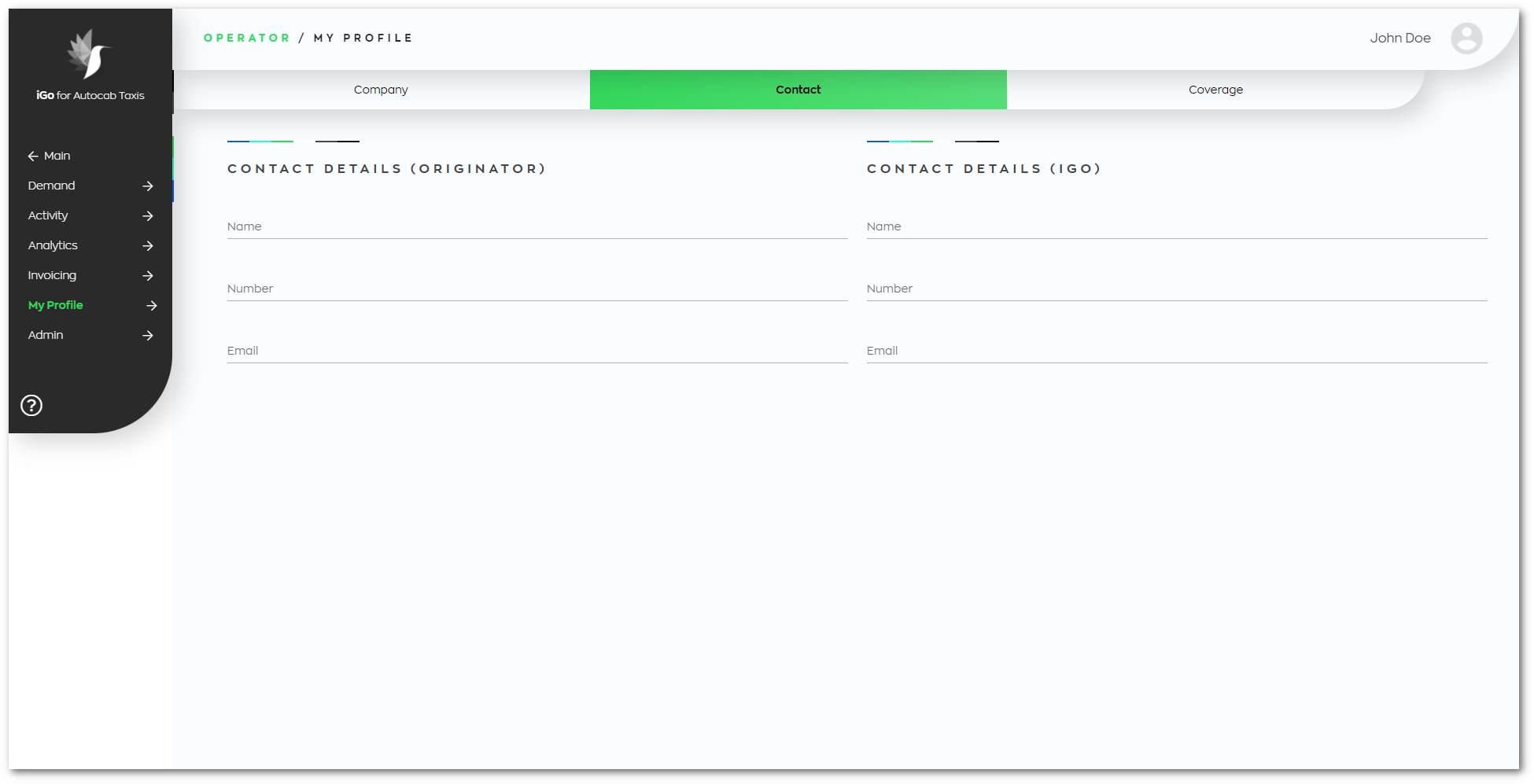 Coverage
The Coverage tab displays each area you operate in based on your configured zones.
Note: To configure the coverage areas, please contact our Support team.