The Analytics screen will display charts for monitoring your marketplace and operator's performance.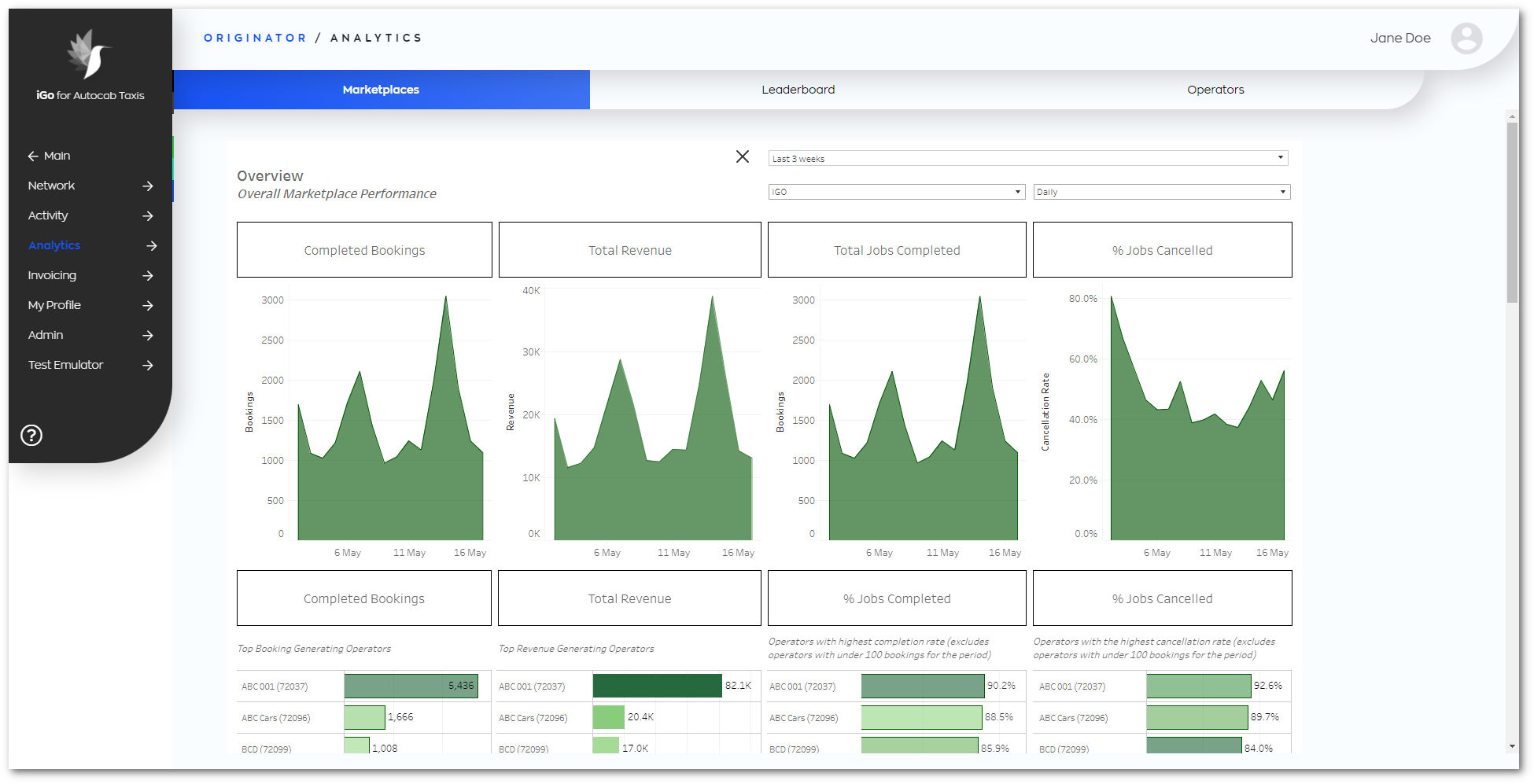 To access this screen:
Click on Analytics from the left-hand menu.


Filters
To filter the analytics data shown:
Click on a filter dropdown.


Then select your filter criteria.
The analytics data will then be updated based on the set criteria.
Marketplace
The Marketplace tab provides an overview of your marketplace performance.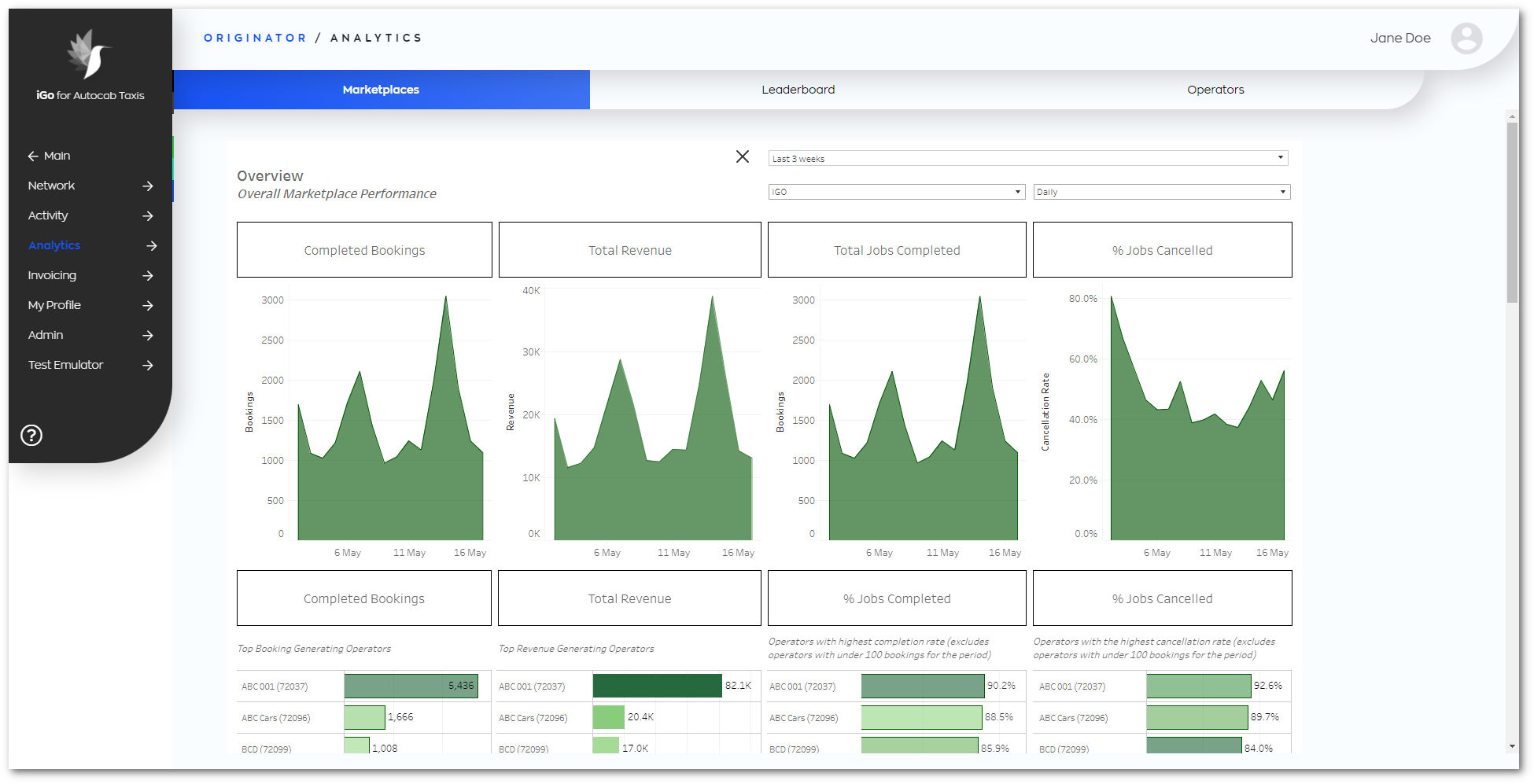 Leaderboard
The Leaderboard tab provides you with the overall performance of each operator, and where they rank compared to other operators.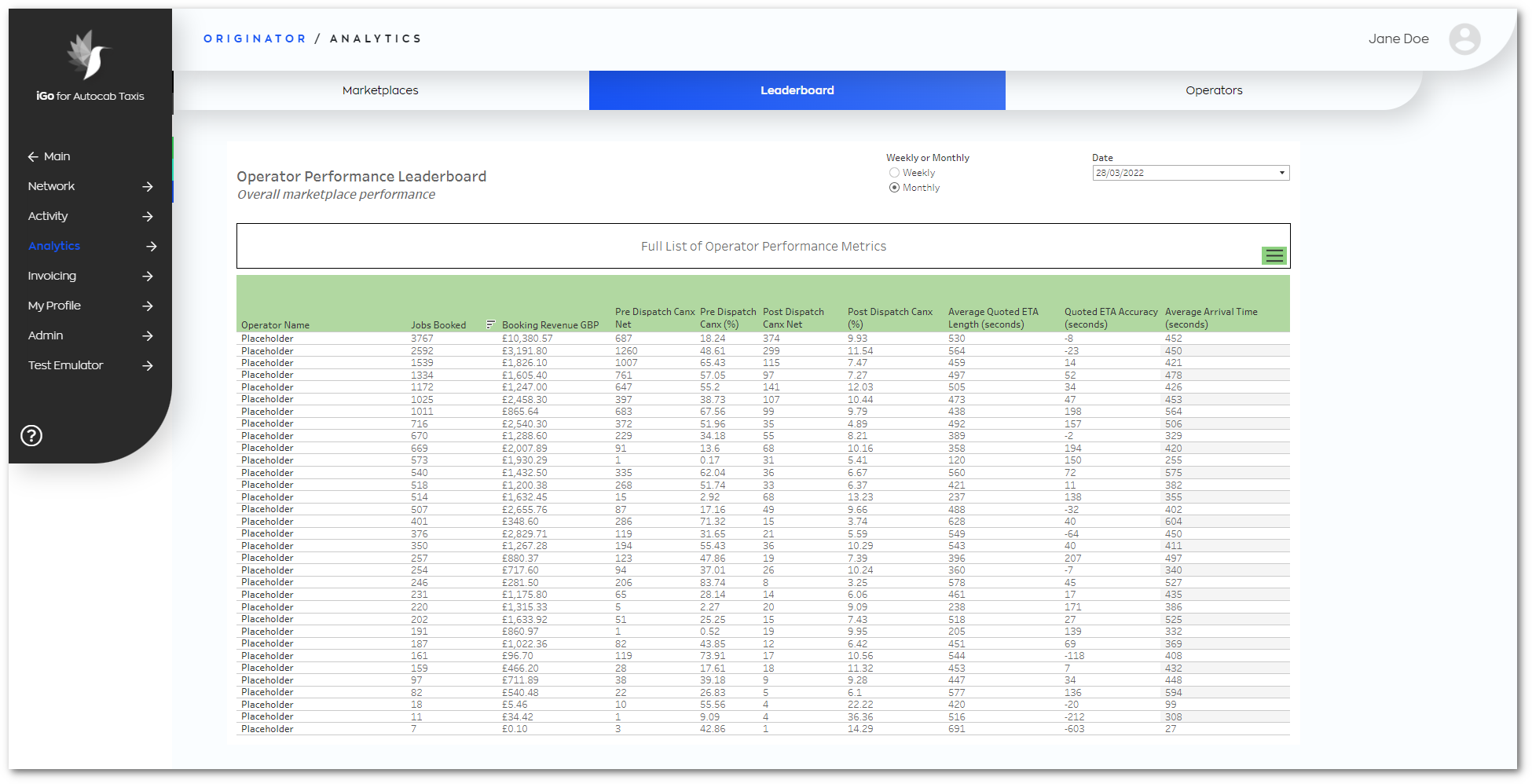 Operators
The Operators tab allows you to view the performance of individual operators.