The Zone Groups screen is where you can group zones for specific timeframes.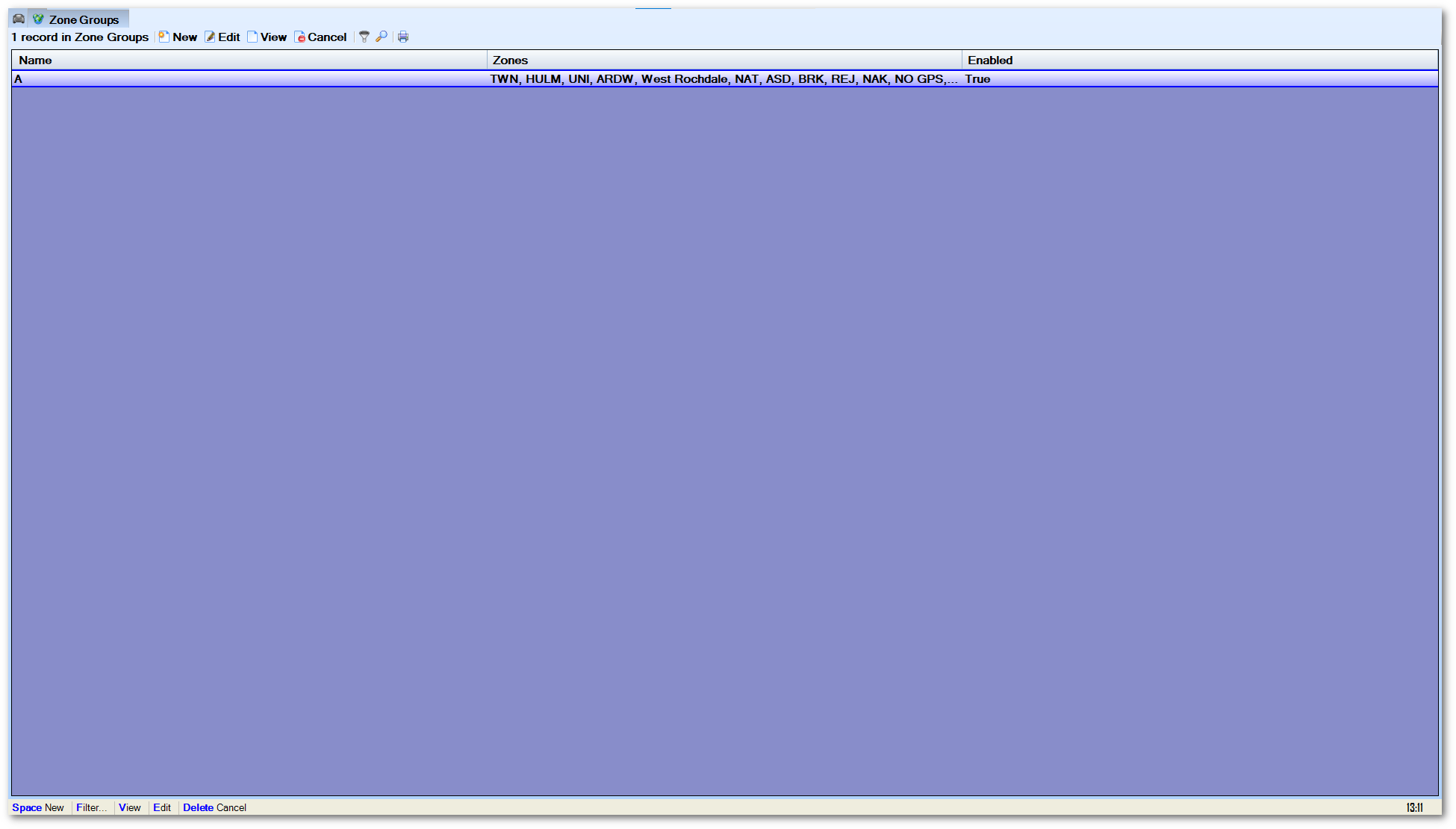 To access this screen:
Click on the Zone Groups button from Management > Zones.


Add a zone group
To add a new zone group:
Click on the New button at the top.


Configure the zone group.


Then click OK.
The following settings can be configured:
Name: Enter a unique name for the group.
Zones: Click to add which zones to group together.
Schedule: Configure the schedule for when this group will be active.
Enable: Toggle to enable or disable the zone group.
In the example above, the zones TWN, HULM, and UNI will be grouped together weekly on Sunday/Saturday between 6 am and 8 pm.