The Driver Authorisations screen allows you to authenticate driver devices using a username and password, rather than the standard PIN login.
This is useful for iOS devices that don't allow the use of activation codes.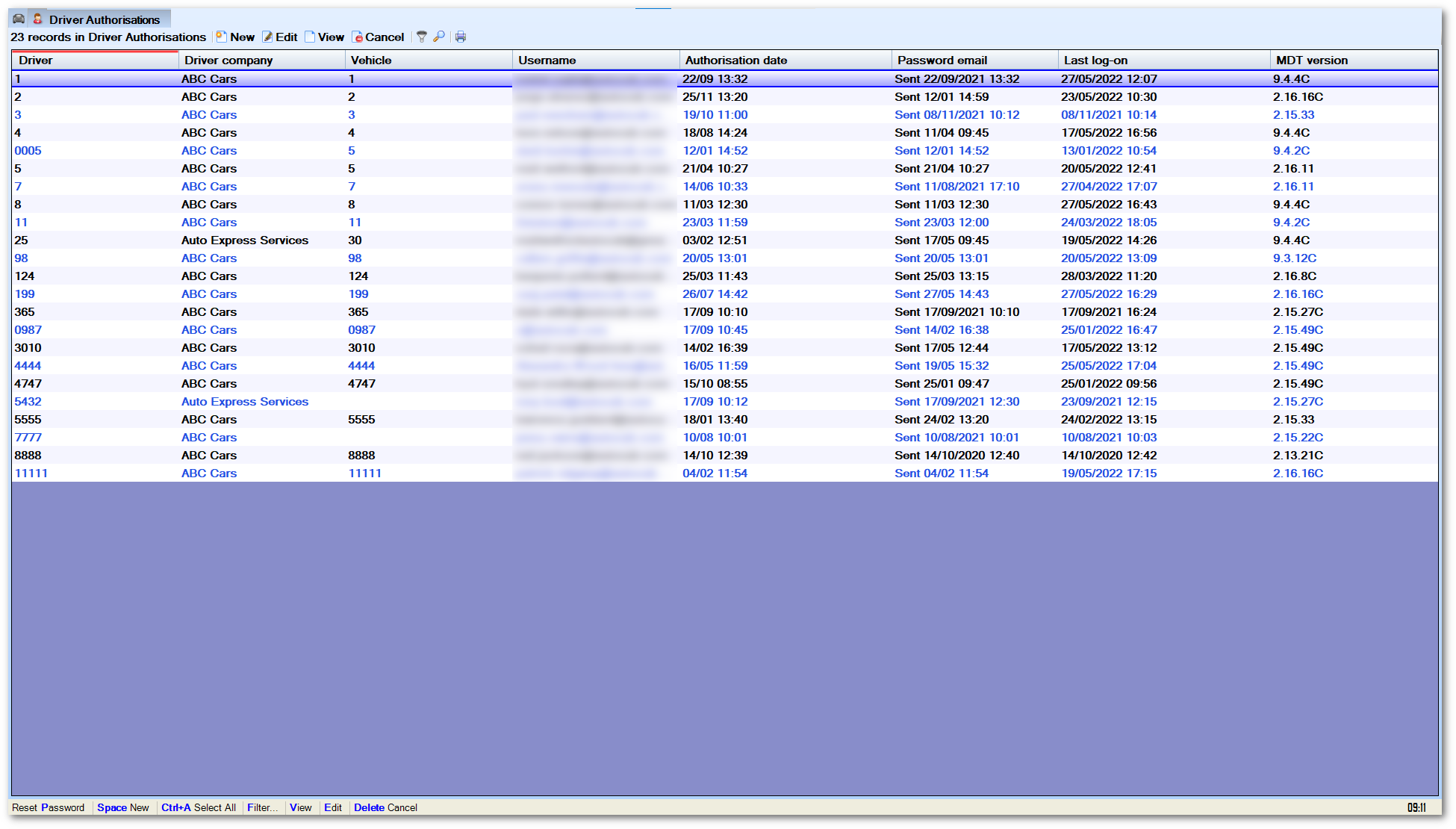 To access this screen:
Click on the Driver Authorisations button from Management > Drivers.


Authorise driver
To authorise a new driver:
Click on the New button at the top.


Enter the driver's details.


Then click OK.
The following settings can be configured:
Driver: Enter the driver's callsign.
Driver company: Enter which company the driver works for.
Vehicle: Select which vehicle the driver will be using.
Username: Enter a username for the driver.
MDT version: Enter which version of Driver Companion is on the driver's device.