The Driver Applications History screen allows you to view the history of submitted driver applications.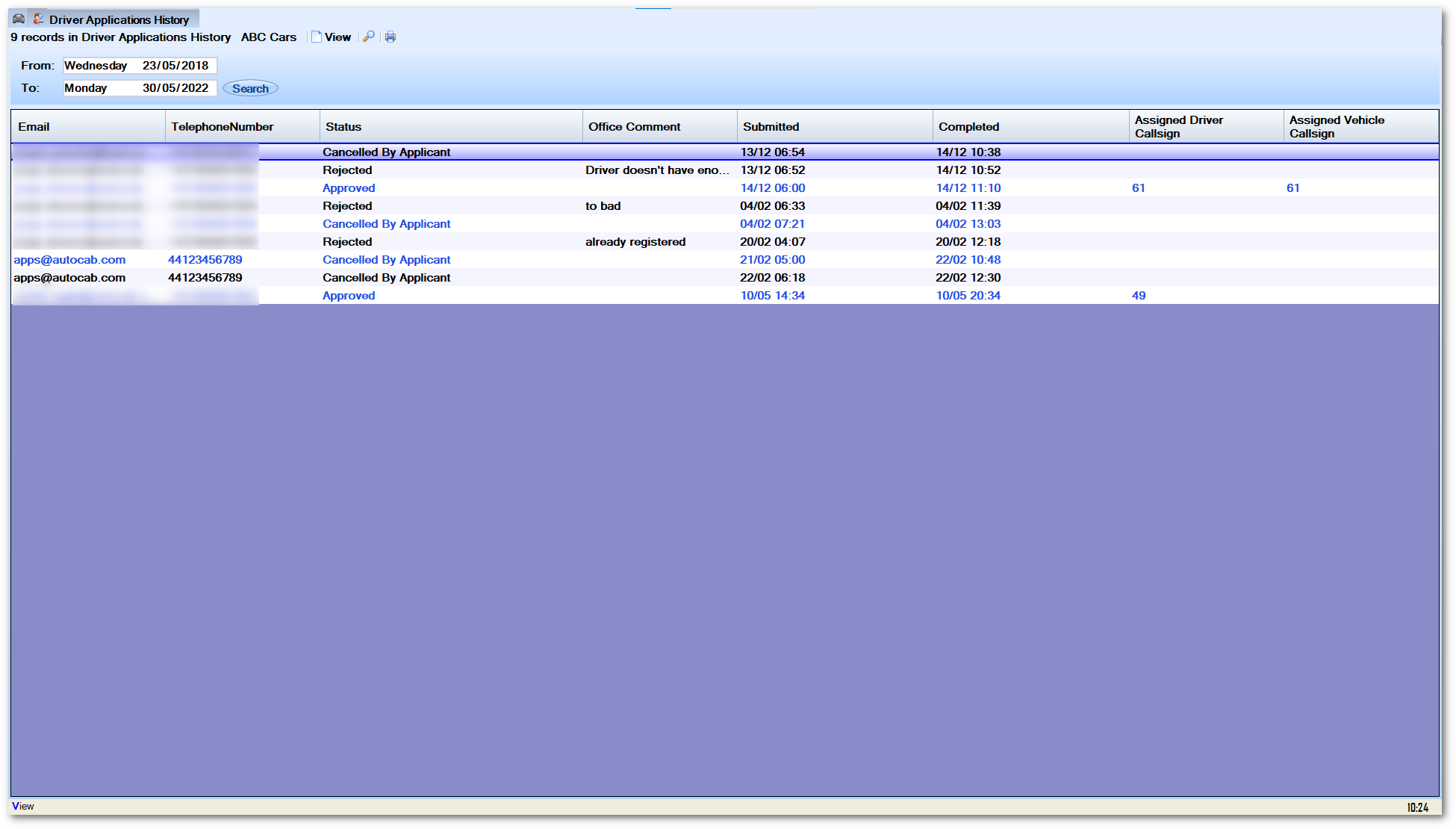 To access this screen:
Click on the Driver Applications History button from Management > Drivers > Driver Applications.


View application
To view the details of an application:
Select an application from the list.


Click on the View button at the top.


The application details will then be displayed.