The Textback Messages screen is where you can create custom templates for your Textback service.
These are useful for keeping customers informed of their booking status, driver location, active promotions and more. All via SMS.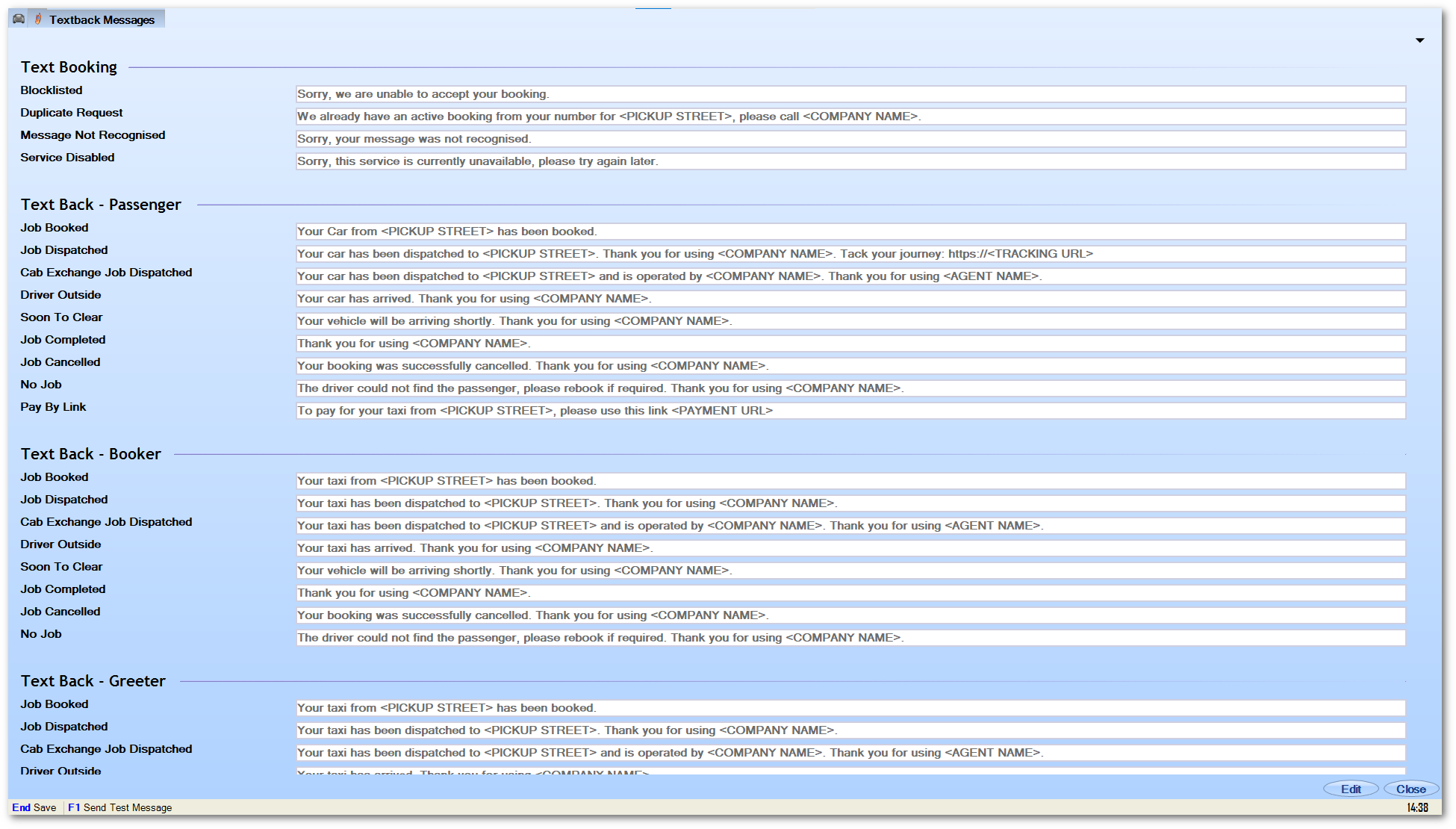 To access this screen:
Click on the Textback Messages button from Management > Messages.


Customise a message
To customise a textback message:
Click on the Edit button in the bottom right.


Click on a message field.


Write your custom message.


Then click OK.
Note: You can also add custom tags to a message by pressing F9 and selecting an available tag.