The Accept As Directed Bookings screen is where you can configure and control how 'as directed' bookings are handled by your system.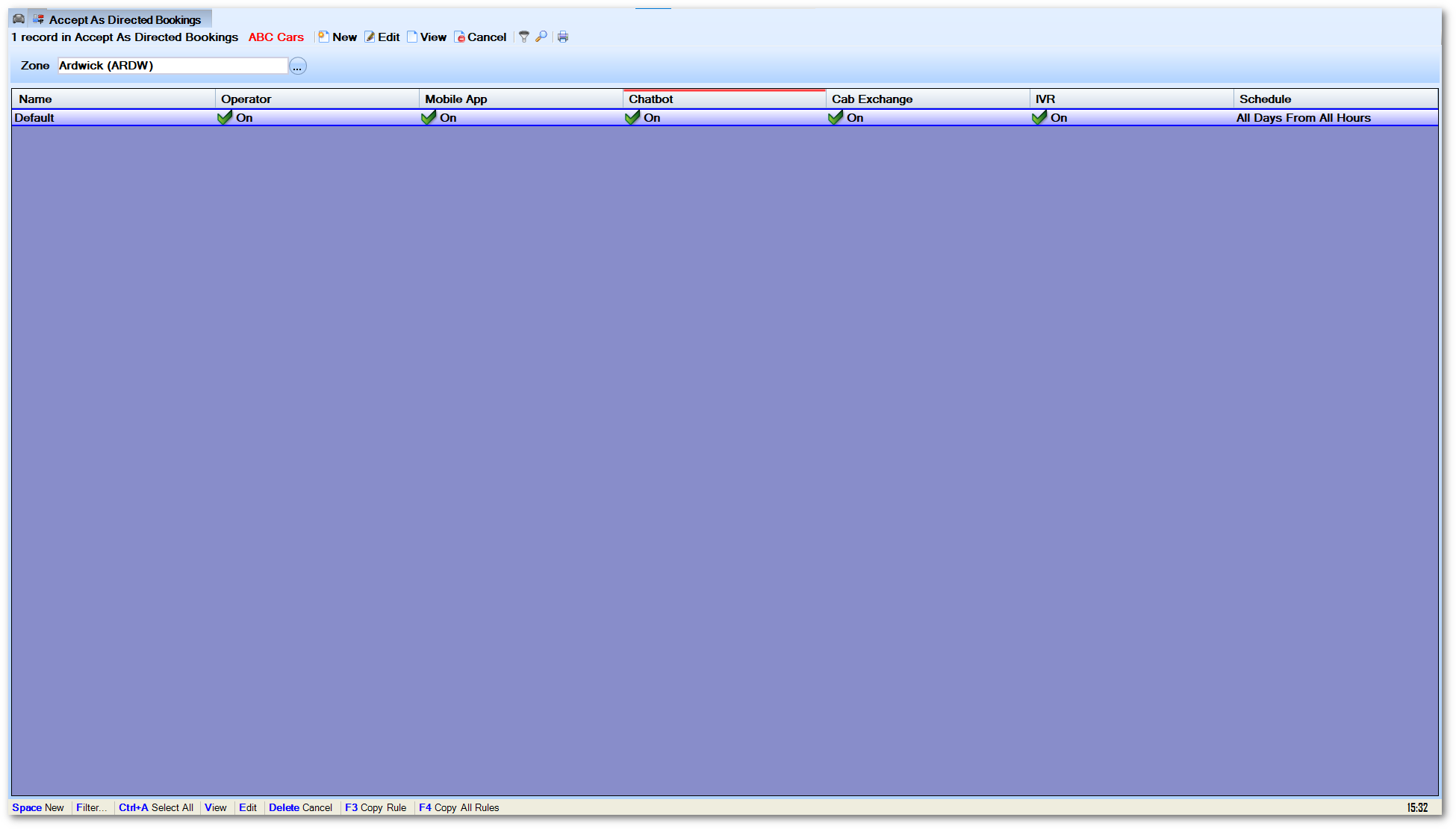 To access this screen:
Click on the Accept As Directed Bookings button from Management > Booking Control.


Add a booking rule
To add a new booking rule:
Click on the New button at the top.


Configure the rule.


Then click OK.
Note: Please ensure you don't have multiple rules enabled on the same day/time as they will not work as effectively.
The following settings can be configured:
Details
Name: Enter a unique name for the rule.
Rule Criteria
Operator, Mobile App, Chatbot, Cab Exchange, IVR: Select which booking sources are On, Off, Account Only, or Cash Only while this rule is enabled.
Schedule
Days: Select which days this rule is enabled.
Hours: Select during what hours this rule is enabled.