The Accept Reliable Passengers screen allows you to control all bookings based on a passenger reliability rating.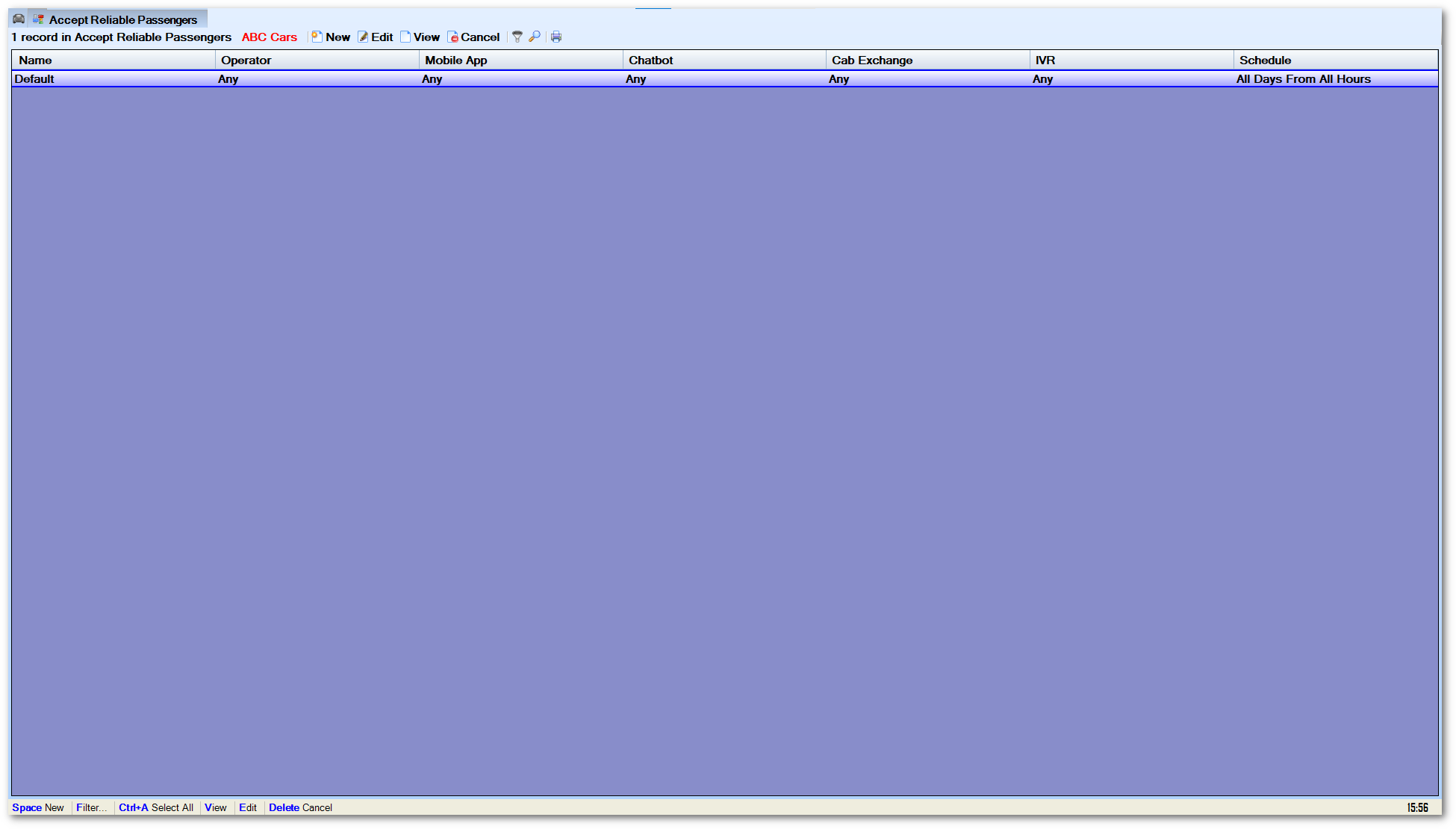 To access this screen:
Click on the Accept Reliable Passengers button from Management > Booking Control.


Add a booking rule
To add a new booking rule:
Click on the New button at the top.


Configure the rule.


Then click OK.
The following settings can be configured:
Details
Name: Enter a unique name for the rule.
Rule Criteria
Operator, Mobile App, Chatbot, Cab Exchange, IVR: Select which booking sources can be used based on a passenger's reliability of Any, Medium and Above, or High.
Schedule
Days: Select which days this rule is enabled.
Hours: Select during what hours this rule is enabled.