The Overbooking Timetables screen is where you can create templates for how many bookings can be made within a set timeframe.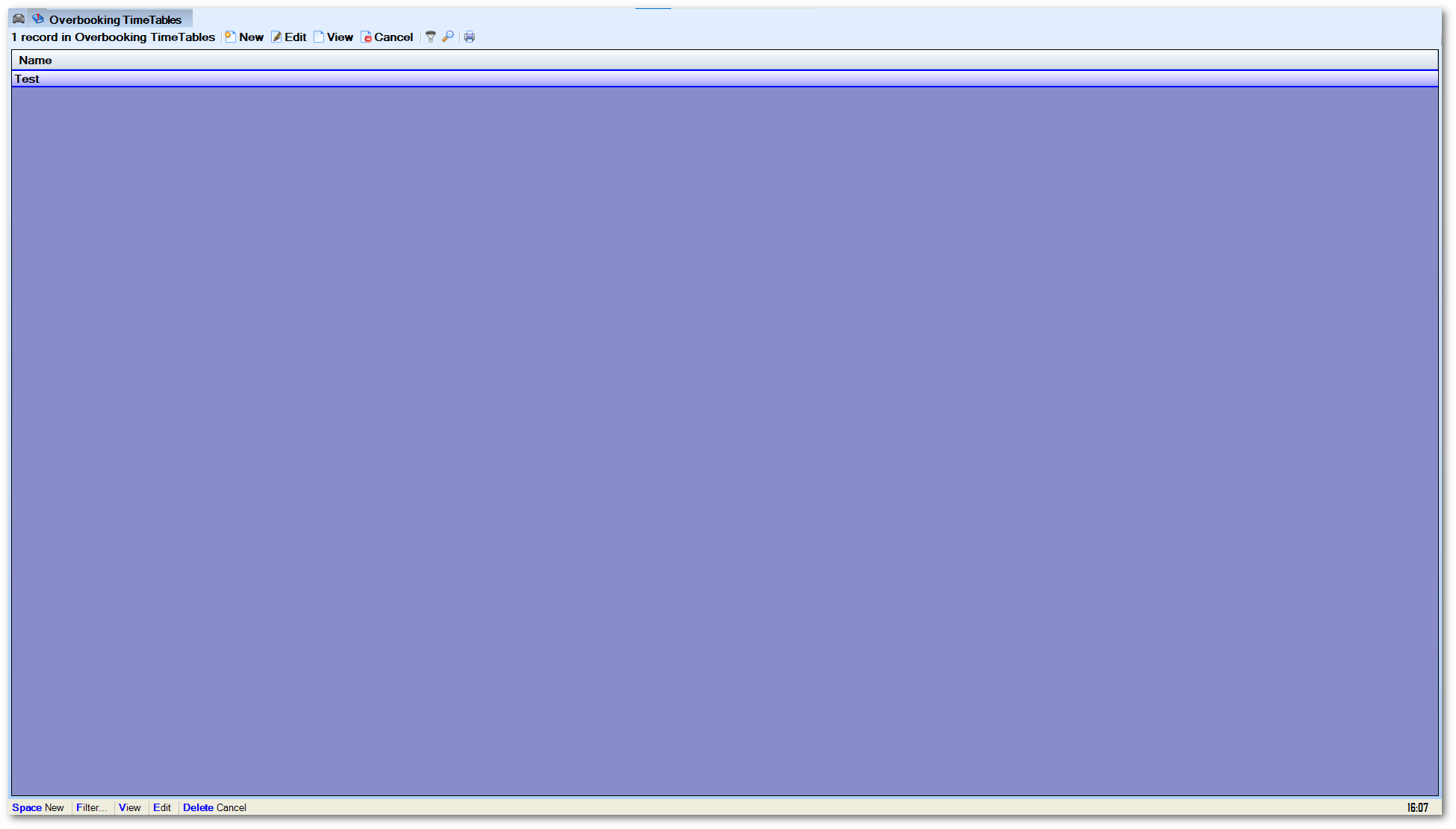 To access this screen:
Click on the Overbooking Timetables button from Management > Booking Control > Overbookings Protection.


Add time table
To add a new timetable:
Click on the New button at the top.


Double-click on a day/time cell to enter the maximum number of bookings per quarter of an hour.


Then click OK.
Note: To quickly set multiple cells to the same number, click on "Copy" and then select the days and hours to copy the value to.