The Text Campaign screen is where you can customise and send promotions/ offers to your customers via SMS.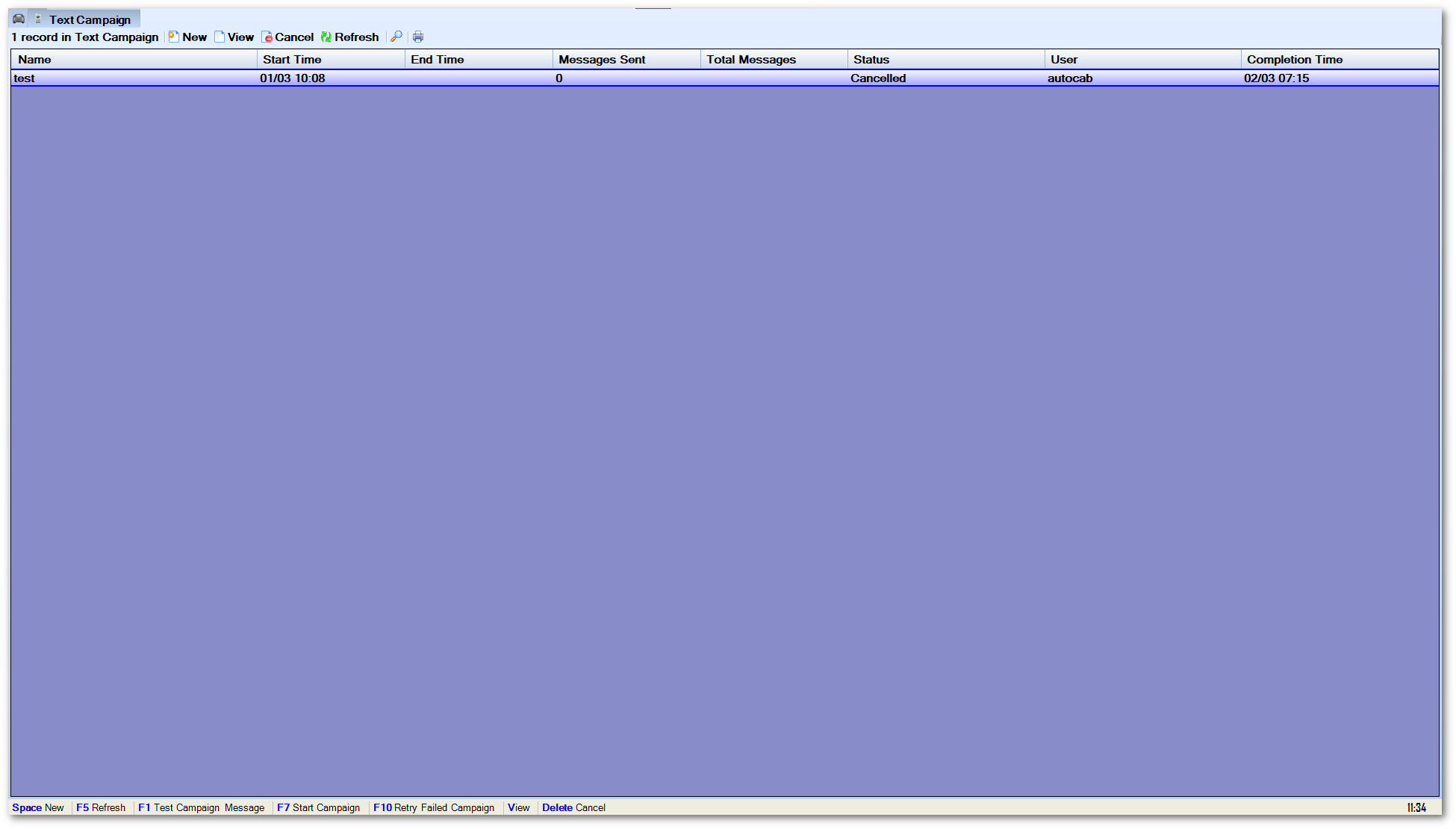 To access this screen:
Click on the Text Campaign button from Management > Marketing.


Add a campaign
To add a campaign:
Click on the New button at the top.


Configure the campaign.


Then click OK.
Note: You can then test the campaign by pressing the F1 key or start a live campaign using F7.
The following settings can be configured:
Details
Name: The campaign name.
Message: Enter the message to be sent to passengers.
Query
Query: Select a query to view more options.
Schedule
Start Time: Set when the campaign should start.
End Time: Set when the campaign should end.