The Caller Valued List screen is where you can add valued customers to be whitelisted.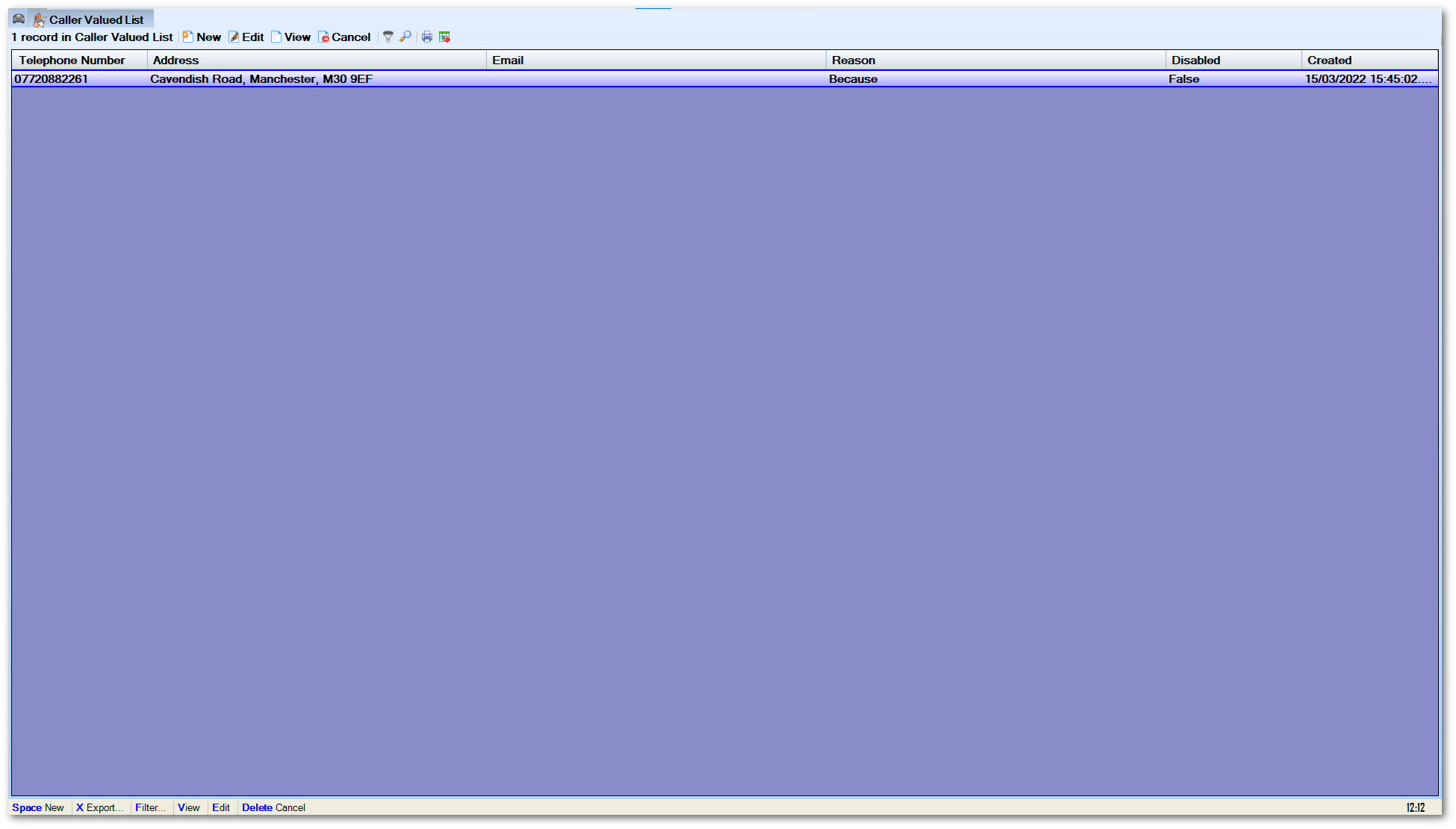 To access this screen:
Click on the Caller Valued List button from Management.


Add a valued number
To add a new valued number:
Click on the New button at the top.


Enter the caller's details.


Then click OK.
Note: The caller details you choose to enter are optional.
The following settings can be configured:
Telephone Number: Enter the callers telephone number.
Address: If known, enter the user's address.
Email: If known, enter the user's email address.
Reason: Enter a reason for adding this number to the valued list.
Disabled: Toggle to remove the number from the valued list.