The App Users screen is where you can view the details of all the users using your passenger app.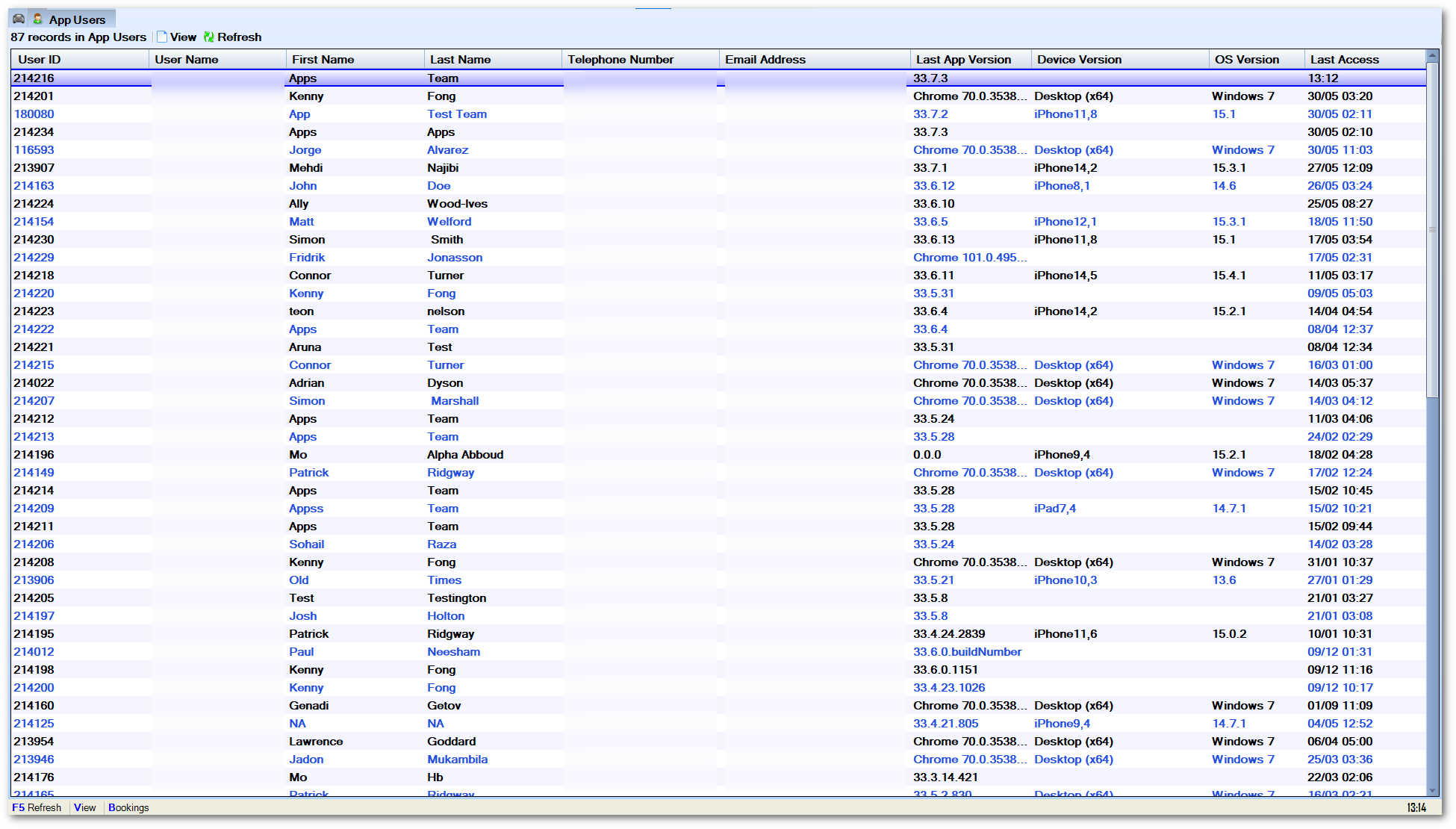 To access this screen:
Click on the App Users button from Management.


View user details
To view the details of an app user:
Select a user from the list.

Then click on the View button at the top.


The user's details will then be displayed.