Here you will find the latest features, improvements, and bug fixes for 365 Accounts.
To ensure you have the best experience using our product, we recommend always updating to the latest version available.
Note: The features available to you within 365 Accounts will depend on your company's configuration of the product, and the current version you are using.
Note: The minimum version of Ghost required is 17.000.324 or later.
Improvements
UI: Background Tasks
The UI for background tasks has now been overhauled to include more information.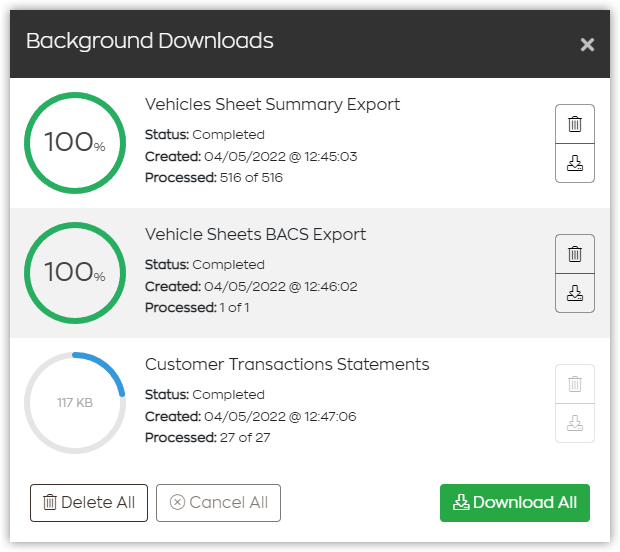 The following changes have been made:
Each task now includes the status, date/ time, and the number of processed items.

You can delete and download all or specific tasks.

Progress is displayed visually using the circular progress bar.

Green: Completed
Red: Failed, Cancelled, Not Found, or Purged
Blue: Downloading, In-progress
Grey: Queued
Bug Fixes
Fixed: Multiple issues reported with draft invoicing.