The Deleted Archive History screen allows you to hide certain data from the global search, and view what data has been hidden.
This is useful if you need to keep your global search results tidier or need to hide any unwanted booking records.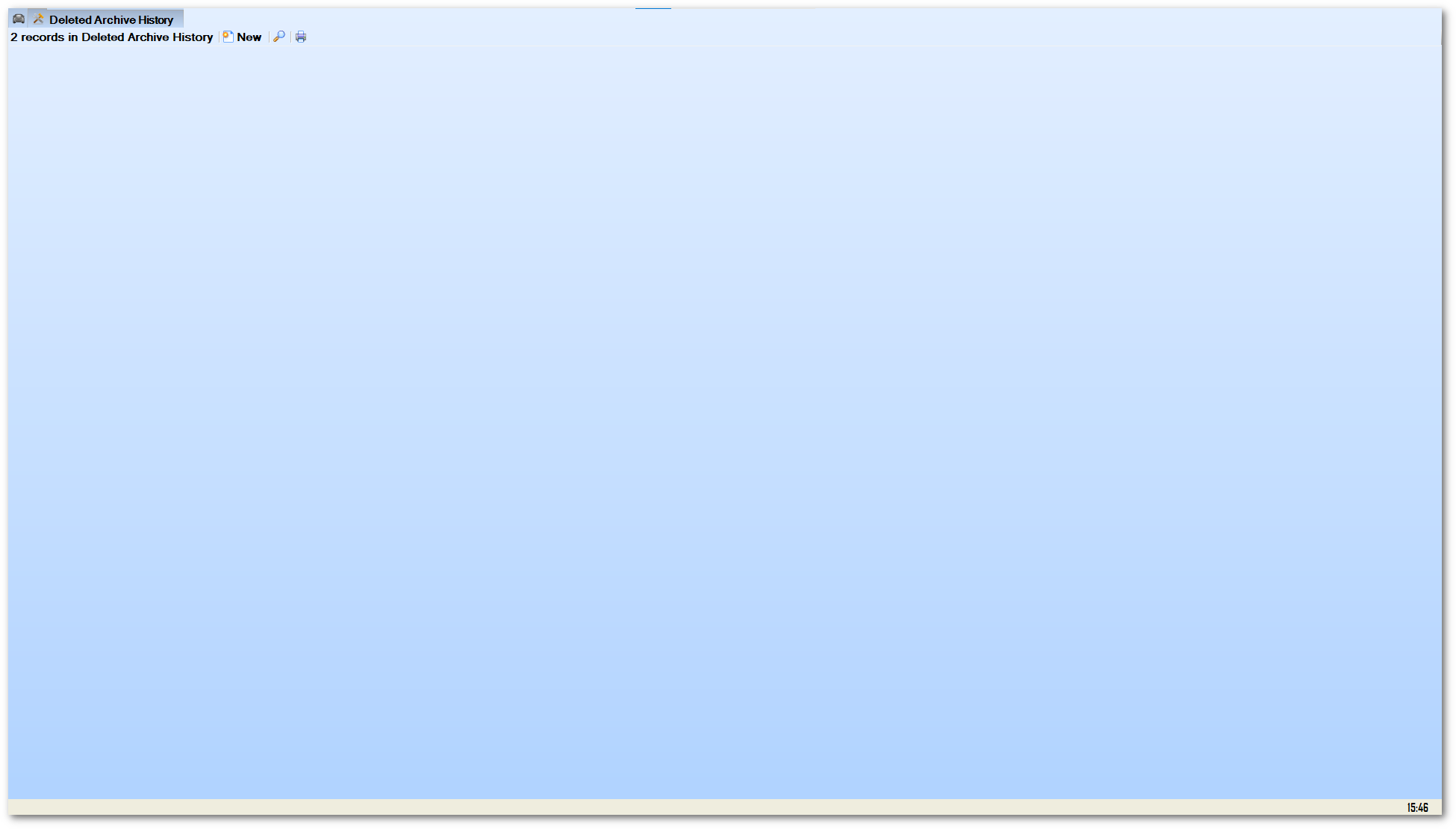 To access this screen:
Click on the Deleted Archive History button from Management > Settings > Configuration.


Add Deleted Archive History
To add a new record to hide certain data:
Click on the New button at the top.


Configure the data to hide:

From Date: Booking data will be hidden starting from this date.
To Date: Booking data will be hidden up to this date.
Driver: Select a driver to hide all booking records for a single driver.
Booking ID: Enter a booking ID to only hide data for one booking.


Then click OK.