The IVR screen allows you to configure your Interactive Voice Response system settings.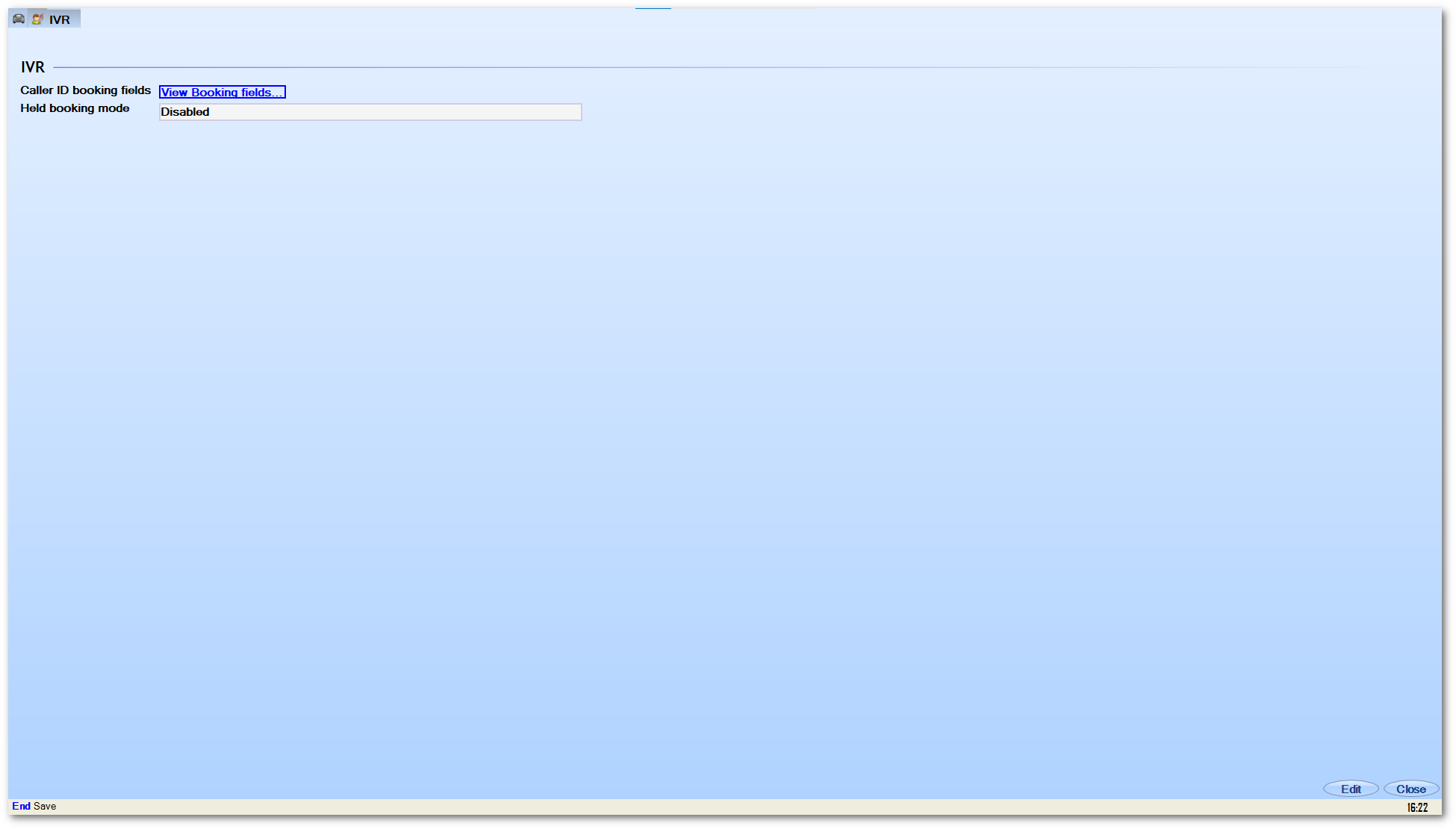 To access this screen:
Click on the IVR button from Management > Settings > Configuration > Modules.


The following settings can be configured:
IVR
Caller ID Booking Fields: Select which details should show on the IVR booking.
Held Booking Mode: Select if customers can release their IVR booking with flight information.