Here you will find the latest features, improvements, and bug fixes for Driver Companion.
To ensure you have the best experience using our product, we recommend updating to the latest version available.
Note: The features available to you will depend on the configuration and the current version of the Driver Companion you're using.
What's New
Zone updates
New zone updates will be displayed on the zones screen if your zones have been updated recently by your company.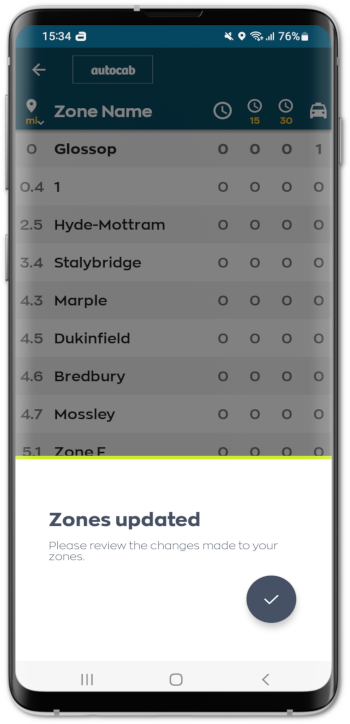 Note: If you're online when a zone has been updated, then you'll need to restart your app at your earliest convenience to make sure you don't have any issues.
Bid for active
Your drivers can now see a list of active bookings and bid for active bookings.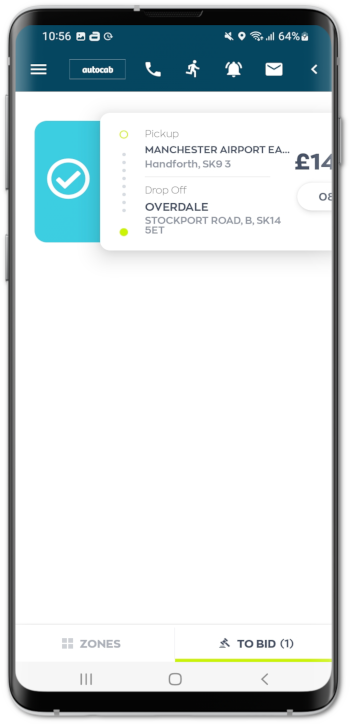 GDPR screen
When starting the Driver Companion app, you'll now be asked to agree to our GDPR policy before you can use the app.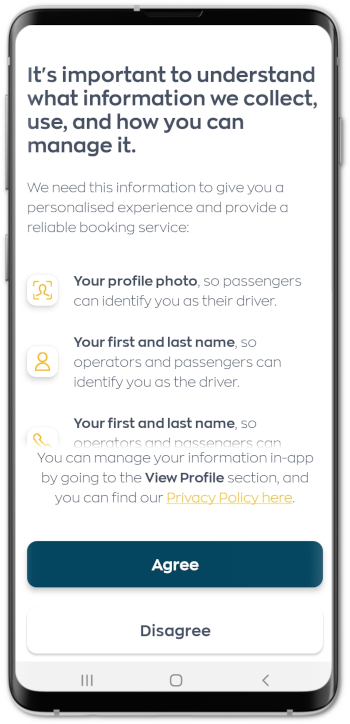 Note: This will only be displayed if you haven't agreed to it yet.
Passenger reliability rating
You can now see if your passenger is a regular or has a good reliability rating.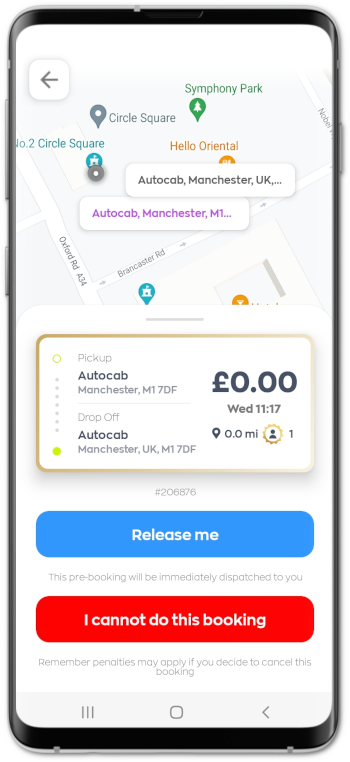 Improvements
UI updates
We've changed some of the user interfaces:
The "Phone Customer" option is now called "Contact".
There is a new icon for the 'No Fare' option.
There are new status icons for your driver documents.
Visual changes to dark mode.
You can now see and copy a job booking ID on the fare screen.
Urgent message tone
The tone played when an urgent message comes through will now only last for 4 seconds.
Resend pay by link
If a previous 'pay by link' fails or isn't completed by a passenger, then you can now resend the link.
Help: Driver Documents
A new help page has been added to the 'Help' section for the Driver Documents feature.
Bug Fixes
Fixed: The filters are not working when trying to filter pre-bookings.
Fixed: When at the last booking stage, the 'Fare' field is populated by the promotion amount.
Fixed: Pre-paid bookings are showing the option for taking cash on the fare screen.
Fixed: When the device language is set to Bulgarian, some text is still showing in English.
Fixed: The 'View zones while busy' option is displayed even if the option is disabled.
Fixed: App crashes when in landscape mode.
Fixed: Unable to read driver notes when in night mode due to light background and text.
Fixed: A connection error is thrown on the Driver Documents screen.
Fixed: The GDPR screen is showing a dark background in light mode.
Fixed: An issue preventing drivers from changing their account passwords.
Fixed: The text colour for zone names is showing in blue rather than white.