If your zones have been updated recently by your company, then you may see the following notifications.
Zone update while online
If you're online during the update, then you'll need to restart your app at your earliest convenience. This is to make sure you don't run into any issues.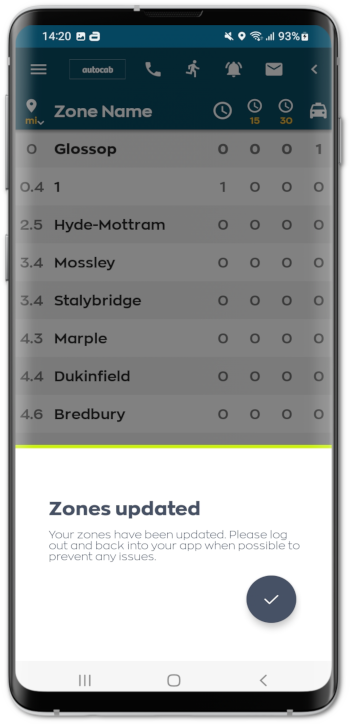 Zone update after a restart
If you've restarted your app, you'll get a new notification about the zone update.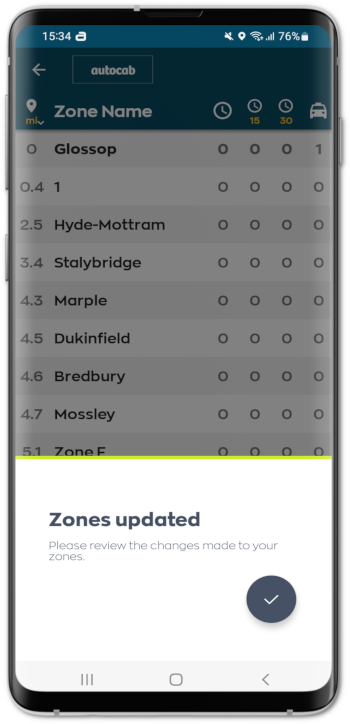 When you click the (Tick) icon, a new screen will be displayed and will show the changes made during the zone update.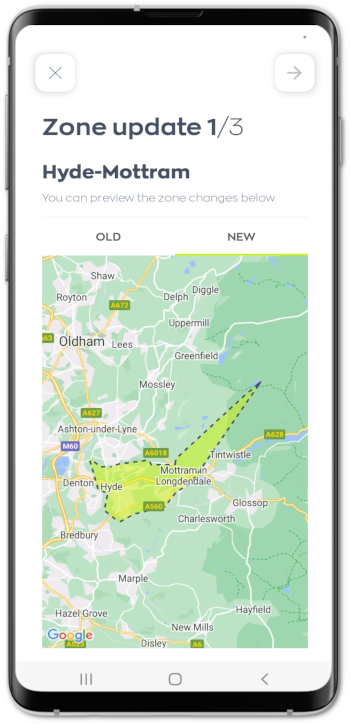 After reviewing the changes, click the (Close) icon and you'll be back on the Zones Screen.