The active section lets you to bid for active bookings (released work).
To bid on active bookings:
Press the To Bid tab on the Zones screen.


This will then display the active bookings list.


Press and hold to open a booking you want to bid on, then press Bid.

Bid: To bid for the booking.
Remove: To remove the booking from the active list.
Back Arrow: To go back to the active booking list.


A booking you've bid on will be highlighted in blue.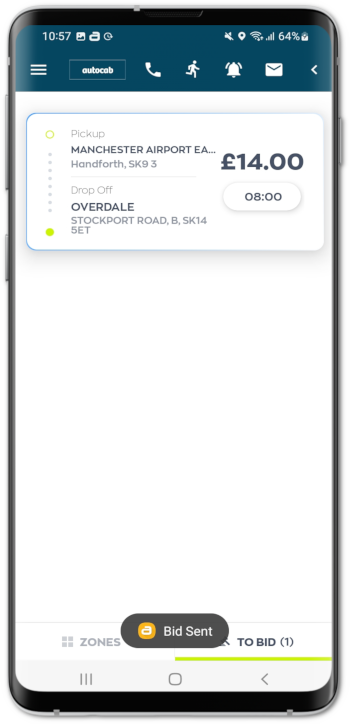 To quickly bid on or remove an active booking:
Swipe right to bid or left to remove a booking.