Here you will find the latest features, improvements, and bug fixes for AppSettings.
To ensure you have the best experience using our product, we recommend updating to the latest version available.
Note: The features available to you will depend on the configuration and the current version of the AppSettings you're using.
What's New
Offer rules
You can now control how each company in a multi-company system chooses and prioritises booking offers from external vendors. Learn more about Offer rules.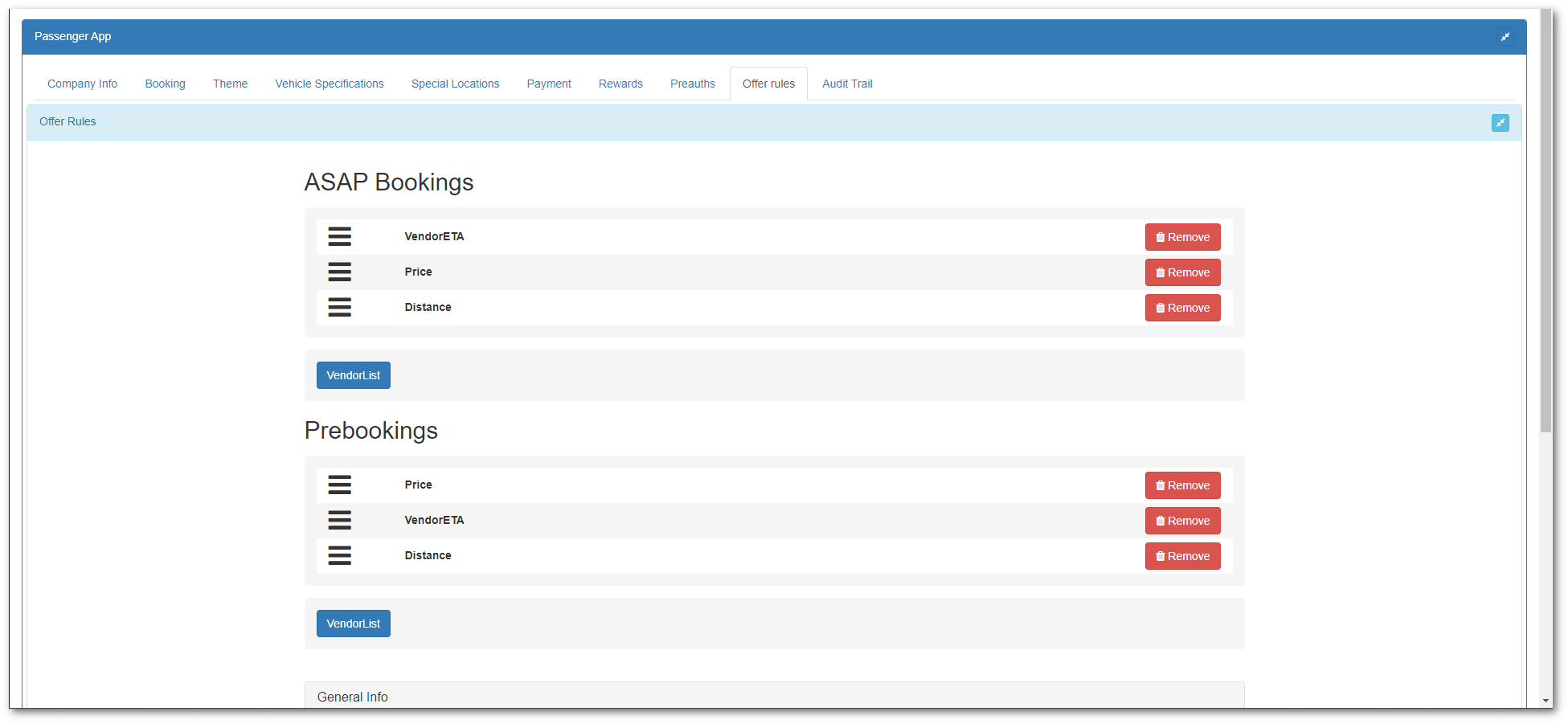 Bug Fixes
Fixed: An issue preventing users from uploading custom vehicle images.
Fixed: When a user configured PayPal as their payment provider and clicked 'Publish', no details were saved.
Fixed: The audit log will no longer show logs from other companies on a multi0comapny system.