The Offer Rules tab is where you can control how each company in a multi-company system prioritises booking offers from third-party vendors.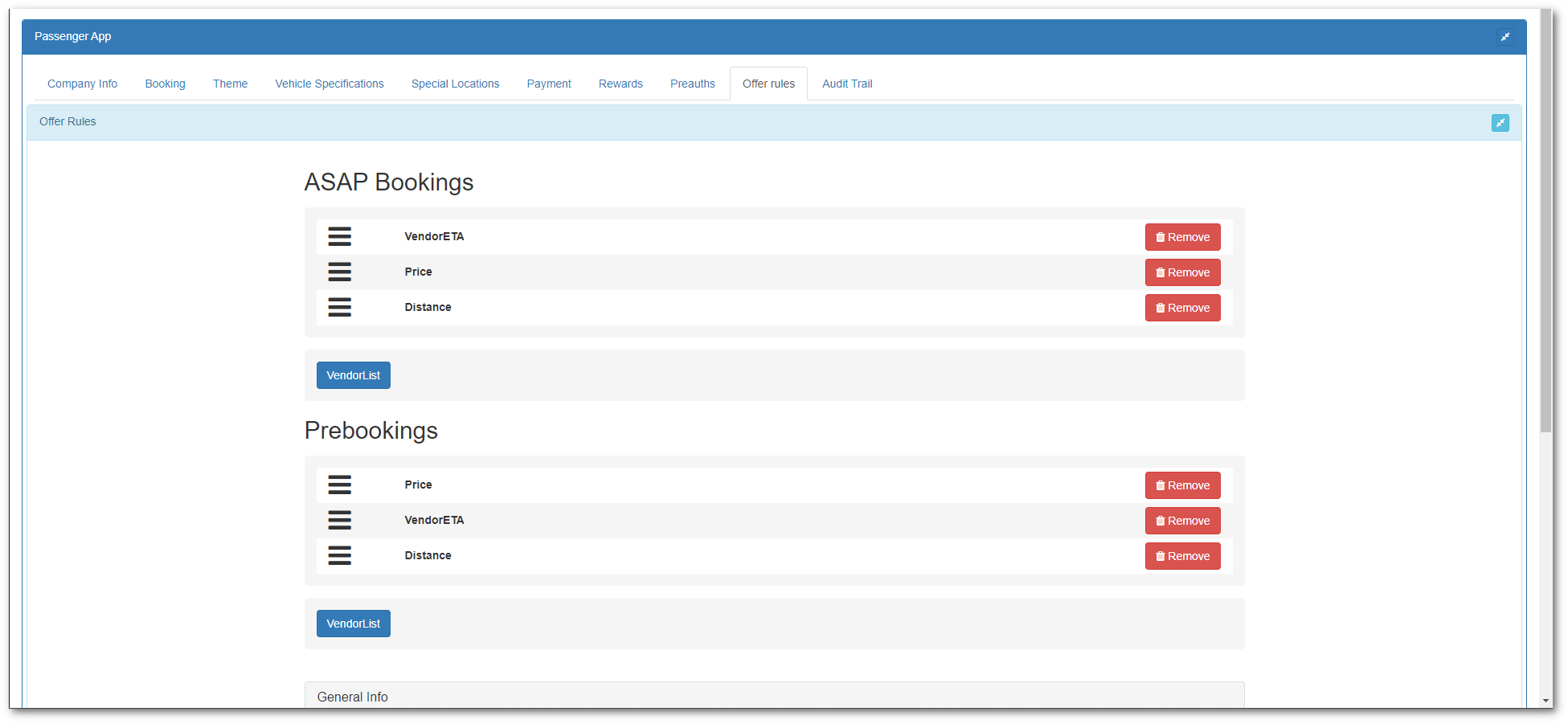 To access this screen:
Go to the AppSettings portal and click on the Passenger App 5G tab.


Then click on the Offer rules tab.


Note: Remember to click the 'Publish' button to save your changes and publish them live to your passenger app.