Here you will find the latest features, improvements, and bug fixes for the Passenger App.
To ensure you have the best experience using our product, we recommend updating to the latest version available.
Note: The features available to you will depend on the configuration and the current version of the Passenger App you're using.
What's New
Tired of using complex and costly deferred payment methods? Well, great news! When using the Pay at End payment method, passengers can pay the exact fare amount at the end of their journey.
To set this up for your app, please get in touch with our support team.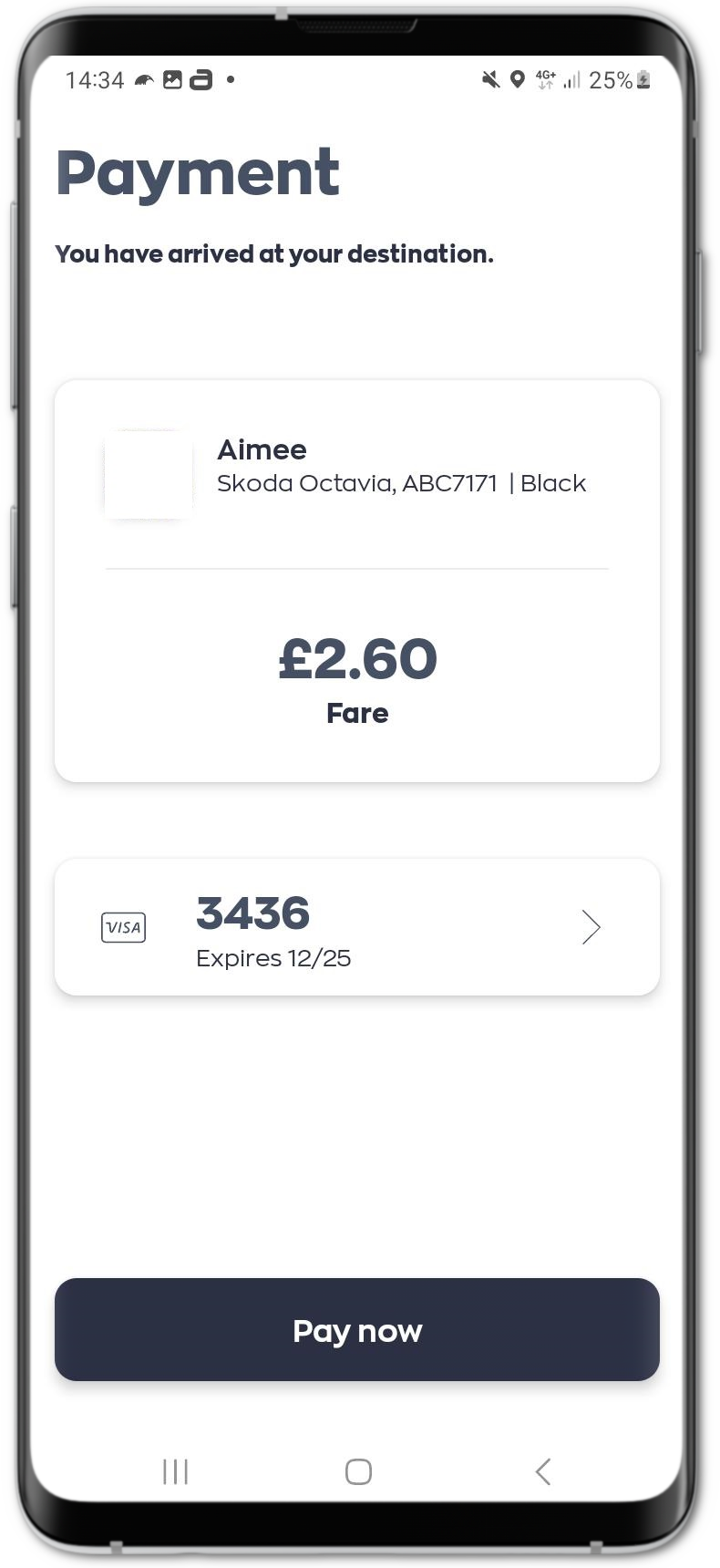 Note: The Pay at End payment method can be used with JudoPay and Opayo.
Note: Cancellation fees will not work with the Pay at End feature as no money is held.
Note: Passenger Apps must be updated to the latest release version before enabling the Pay at End feature.
Improvements
Pay at End notification
When using the 'Pay at End' feature, customers will receive a 'Payment required' push notification if they are off the app. This will allow the customer to tap the push notification to view the in-app payment screen.

Bug Fixes
Fixed: Unable to do a Google Pay or Apple Pay transaction for Pay at End.
Fixed: Edit Address not allowing edit.
Fixed: Translations updated.